Baked potato with grated Cheddar and Ballymaloe Original Relish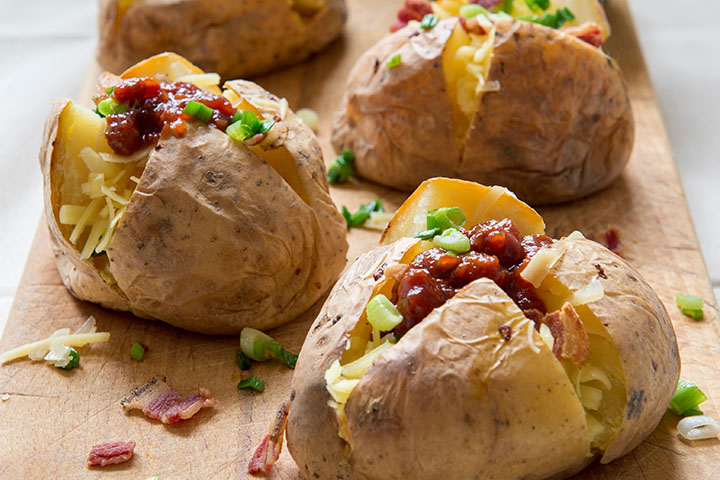 Cooking Time:

1 hour 15 minutes

Serves:

1

Allergens:

dairy
Description
Potatoes are packed full of Vitamin C and fibre. They're often overlooked as part of a healthy diet, but they are so versatile. Baked potatoes are so easy to do and make a perfect snack.
Ingredients
A large potato
Salt and pepper
Knob of real butter
A handful of grated Cheddar
A sprinkle of finely-sliced spring onions
Some fresh green leaves
Ballymaloe Original Relish
Ballymaloe Classic French Dressing
Cooked Bacon lardons
Avocado (optional)
Method
Preheat over to 180⁰C/Gas mark 4
Clean the potato. Prick it with a knife and bake from about an hour. Use a skewer to see If it's soft in the centre. If it is, it's ready.

Cut open the top of the potato and season with a little salt and pepper
Add a knob of butter, some Cheddar cheese and the spring onions.
Top with a dollop of Ballymaloe Original Relish.
You can also add some bacon lardons or avocado slices.
Serve with a green salad drizzled with Ballymaloe Classic French Dressing.