Penne Pasta with Ballymaloe Smoked Bacon Pasta Sauce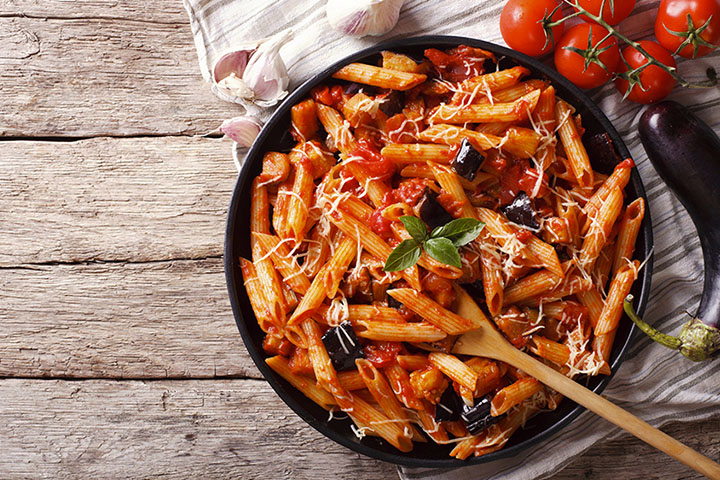 Cooking Time:

15 minutes

Serves:

3-4

Allergens:

Wheat, egg, dairy
Description
Full-on flavour in hardly any time? Ballymaloe Smoked Bacon Penne Pasta is hassle-free cooking at its best. You can even use roasted peppers from a jar to save more time. The combination of Ballymaloe Smoked Bacon Pasta Sauce,  cream and a sprinkle of chilli flakes, creates smoky heat with a creamy texture. Add a final sprinkle of Parmesan and you've got a pasta dish that will definitely be a crowd-pleaser.
Ingredients
Ballymaloe Smoked Bacon Pasta Sauce (400g jar)
150g penne pasta
Chilli flakes (a pinch)
½ roasted red pepper / aubergine (cubed)
4-5 tbsp cream
1 tbsp parsley (chopped)
1 tbsp grated Parmesan
Method
Follow the cooking instructions for your penne pasta. Meanwhile, heat your Ballymaloe Smoked Bacon Pasta Sauce in a saucepan, stirring until bubbling.
Add a pinch of chilli flakes, the cream and the roasted veggies.
Reduce the heat and cook for a further 2 minutes.
When the pasta is cooked, mix it through the sauce, and serve with a generous sprinkling of parsley and Parmesan.