Pitta Pockets with Ballymaloe Bolognese Sauce, Shredded Lettuce, Red Pepper & Grated Cheese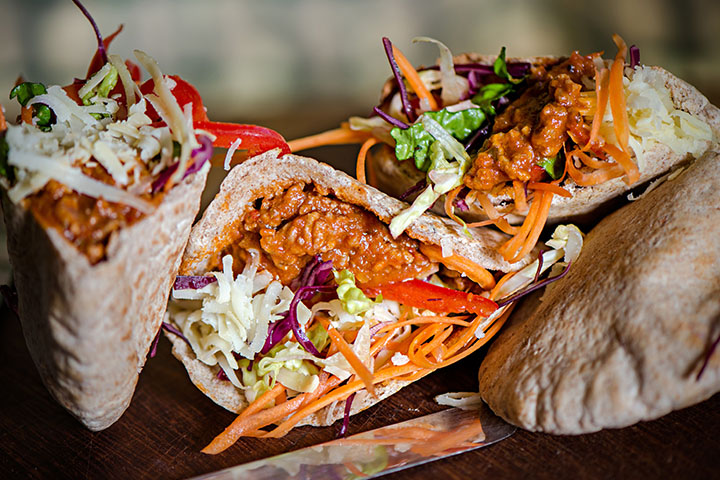 Cooking Time:

20 minutes

Serves:

4

Allergens:

Wheat, dairy
Description
Ballymaloe Bolognese Sauce is packed full of tomatoes, onions, peppers, and herbs & spices, so there really is nothing you need to add to it – apart from the meat or protein of your choice – to create a delicious, Italian classic. This recipe adds a little crunch and cheesy goodness, in the form of fresh lettuce and Cheddar, to create the perfect pitta pocket.
Ingredients
4 pitta bread pockets (white or wholemeal)
225g lean minced beef (or your protein of choice)
Ballymaloe Bolognese Sauce (400g jar)
Olive oil
Shredded cos / iceberg lettuce
1 red pepper (finely sliced)
Grated Cheddar cheese
Method
Heat a little olive oil and cook the mince through in a saucepan on the hob.
Add your Ballymaloe Bolognese Sauce and stir until bubbling.

Toast the pittas on a low toaster setting.
Open the pittas and fill with the mince, bolognese sauce, lettuce, sliced red pepper and grated Cheddar.
Eat immediately and remember the napkins!