Full Irish Breakfast with Ballymaloe Original Relish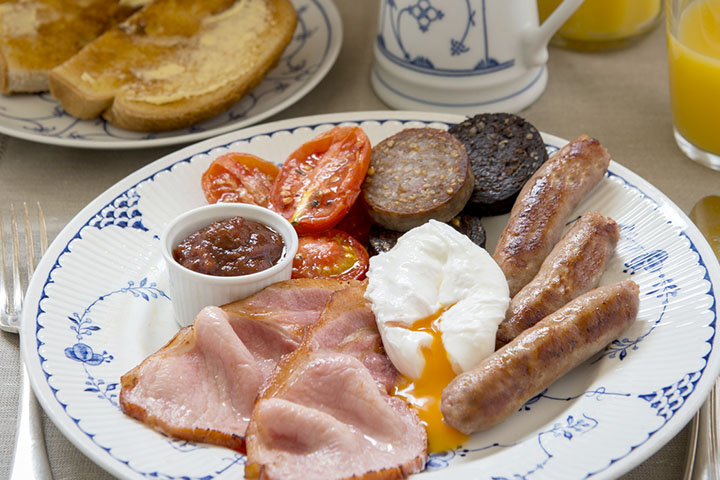 Cooking Time:

15 minutes

Serves:

1

Allergens:

egg, sulphites, dairy
Description
Apart from the essential meat and eggs, we think that some grilled tomatoes really add to a full Irish breakfast, especially when you've some Ballymaloe Original Relish to go with it.
Ingredients
Bacon
Sausages (pork, chicken, turkey, vegetarian or vegan)
Black and/or white pudding
Eggs (free-range)
Tomatoes
A pinch of sugar
A little butter
Salt & pepper
Ballymaloe Original Relish
Method
Cook your sausages on a gentle heat until golden brown and cooked through. Cook the black and/or white pudding on a medium heat until golden and cooked through and finally pop the bacon on a high heat and cook quickly until the bacon is sizzling with crispy edges.
Halve the tomatoes and season with a little salt and pepper, sprinkle with a pinch of sugar and add a tiny knob of butter. Pop the tomatoes under a grill or in a hot oven until they are well cooked and coloured.
Strain off any bacon fat left over from cooking and reserve for frying the eggs. Use a clean non-stick pan and heat the reserved bacon fat on a medium heat, crack in your egg and fry. to a lined plate with kitchen paper to pat off any excess bacon fat.
Serve with a generous dollop of Ballymaloe Original Relish or Ballymaloe Steak Sauce.