Filo Pork Sausages with Ballymaloe Relish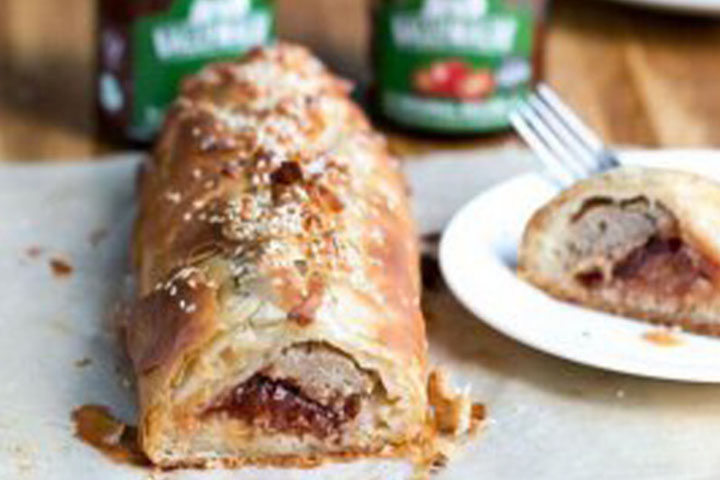 Cooking Time:

1 hour - Preheat the oven to 200°C/400°F/Gas Mark 6

Serves:

6

Allergens:

Dairy, wheat, sulphites
Description
Look, we'll be honest… this is possibly the poshest sausage roll you'll ever eat – and we're certain you'll thank us for it. The buttery filo pastry is light and flaky, and is the perfect 'gift wrapping' for these glorious pork sausages!
Ingredients
1 pack (270g) filo pastry sheets
400g pork sausage meat
100g melted butter
Black pepper
Flour for dusting
Ballymaloe Relish
Method
Preheat the oven to 200°C/400°F/Gas Mark 6.
Line a baking tray with parchment paper, and start layering the filo pastry sheets, spreading melted butter all over each sheet.
With floured hands, shape the sausage meat into a cylindrical shape and place it on to the filo pastry, then add a good grinding of black pepper.
Make a well along the top of the sausage meat, and pop in six tablespoons of Ballymaloe Relish.
Wrap the sausage meat up in the pastry and flip it so the join is facing downwards.
Place on a parchment-lined baking tray, brush with butter and bake in the oven for 40 minutes, until the pastry is golden and the sausage meat is piping hot.
Serve immediately with a generous dollop of Ballymaloe Relish on the side.