Summertime Tomato Salad with Ballymaloe Classic French Dressing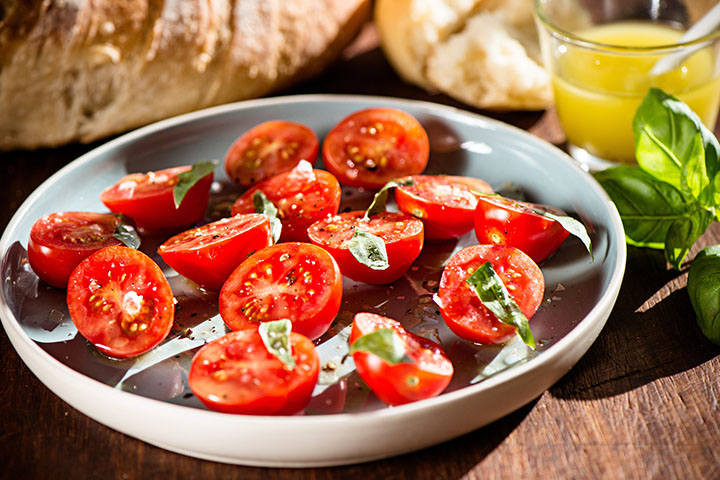 Cooking Time:

8 minutes

Serves:

4

Allergens:

None
Description
If you're lucky enough to grow your own tomatoes, this very simple recipe will compliment their taste. If not, we'd recommend some ripe tomatoes on the vine as your starting point. Tomatoes ripen more quickly on the vine and, like many fruits, continue to ripen once they've been picked. The optimum ripeness for this recipe is slightly yielding to the touch.
Ingredients
8 large tomatoes (ripe and on the vine)
Ballymaloe Classic French Dressing
20g parsley, chives, basil or your favourite herbs (lightly torn)
Sea salt & freshly-ground black pepper
Red onion (finely-diced) (optional)
Method
Carefully remove the 'eye' of the tomato (that's the central, hard part), then slice the tomatoes or cut into wedges.
Gently toss your tomatoes generously in Ballymaloe French Dressing and season with sea salt and freshly-cracked black pepper. Taste and adjust the seasoning if needed.
Add the chopped herbs and give the mixture another stir. For a little more texture and a bit of bite, add some finely-diced red onion.