Ballymaloe Foods Scoop Great Taste Awards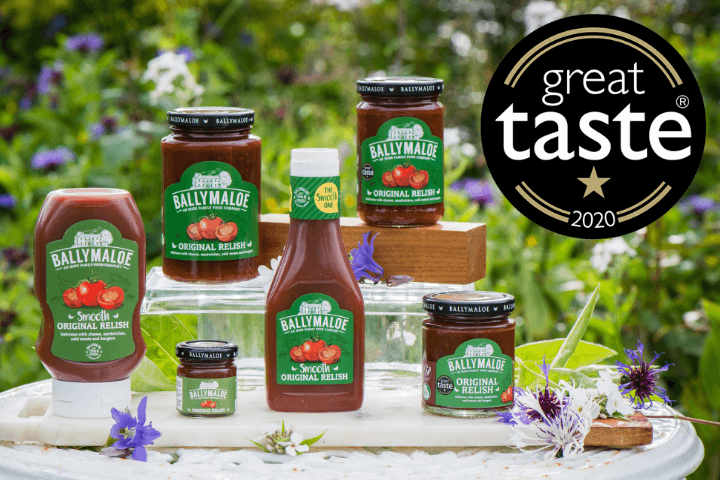 We are delighted to announce that three of our products have been awarded stars at this year's prestigious Great Taste international awards. The Great Taste awards are known as the world's most trusted food and drink awards and we are honoured to have 3 of our products judged and awarded by chefs, food critics, producers, food writers and retailers. The judging lasts 14 weeks and all products are removed from their packaging before being tasted.
Our much loved Ballymaloe Pickled Irish Beetroot was awarded two stars while Ballymaloe Mayo and Ballymaloe Original Relish were both awarded one star each!
Describing our Ballymaloe Beetroot, the judges said:
"The aroma is of pure, garden-fresh beetroot. In the mouth, this teases with a clever balance between the natural sweetness of the beetroot and the well-pitched acidity of the vinegar."
As we celebrate the first anniversary of the launch of our Ballymaloe Mayo we are over the moon to have been awarded one star from the judges. On Ballymaloe Mayo the judges said:
"It is not often we are happy to eat mayonnaise on its own by the spoonful but in this case we were. We think this is a great example of how shop-bought mayonnaise should be." 
Celebrating the 30th Anniversary of Ballymaloe Original Relish, we are delighted to pick up one star for our most well-known product, Ballymaloe Relish.
On the Relish, the judges said:
"A bright, shiny, deep red chutney with an aroma of tomato and vinegar. These two are the pronounced flavours on tasting – sweet tomato balanced with a good bite of acidity."
Between 1990 and 2020, our team has grown to 33 people and we now have 18 different products in our range; including relishes, mayonnaise, pasta sauces, and dressings.
We would like to thank the team at Great Taste for their wonderful feedback and recognition. We would also like to thank our loyal customers for the continued support over the past 30 years and our wonderful team for making this all possible.