Cork's Best Sausage Rolls with Yay Cork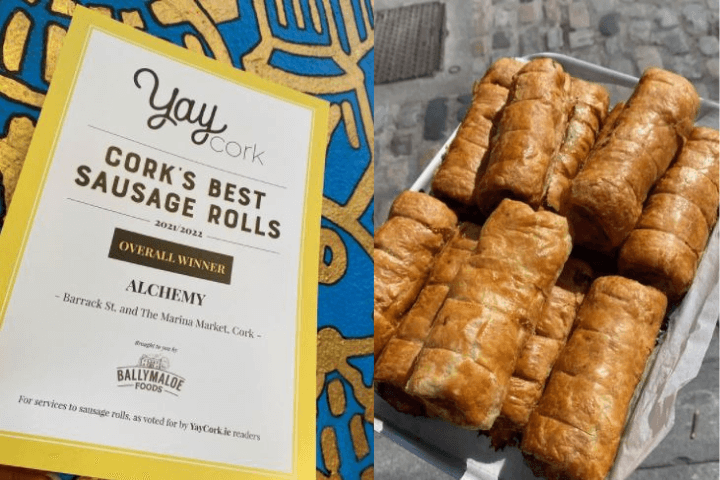 We were delighted to partner with Yay Cork in finding Cork's best sausage rolls this November. The nominations came flying in from Cork's food scene as cafés, restaurants, bakeries and caterers put forward their mouth-watering sausage rolls. Yay Cork asked their readers to vote for their favourite, and let's just say it can't have been an easy decision!
16 of the top nominees were announced and there was one overall winner who took home the title of 'Cork's Best Sausage Roll'.
The overall winner was Alchemy Coffee, with their pork, leek, and apple roll, dunked in Ballymaloe Relish, devoured on a picnic table on the cobbles outside with a flat white chaser. You can find their x3 sausage rolls at Barrack Street or the Marina Market. Choose from Black Pudding, Mushroom & Herb or the winning sausage roll: The Pork, Leek & Apple!
Check out the other winners here. 
Thanks to Yay Cork for asking us to be their partner for this competition!
Once you have relished all of the sausage rolls in Cork, why not try make them yourself? We have some delicious recipes for you to try!