International Women's Day 2021
On the 8th of March every year, International Women's Day (IWD) is celebrated globally to recognise, honour and empower women in all walks of life. International Women's Day was first marked by over a million people in 1911 and since then, the 8th of March symbolises the strong, bold and brave women who have challenged and continue to challenge the societal biases and stereotypes for gender equality.
We celebrate the wonderful team of women in Ballymaloe Foods today and every day. Our company is a family business, run by the Hyde women in Cork, following in the footsteps of a remarkable woman, mother and grandmother, Myrtle Allen. Learn more about our story here.
Be bold. Be brave. Choose to challenge.
Meet some of our wonderful ladies working remotely.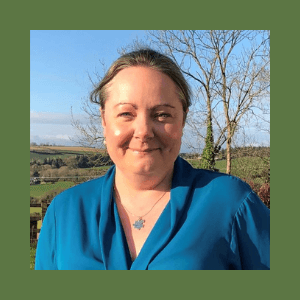 BECKY GRICE
I joined Ballymaloe Foods as Office Manager 18 months ago. As a passionate foodie, this role has given me the opportunity to be a part of a family-run Irish food business, that prides itself on bringing exceptional products to its customers – and I'm one of them! A firm favourite in my house is Ballymaloe Mayo – for homemade Egg Mayo, mixed with Ballymaloe Original Relish for toasties and perfect for dipping chips – it's my one-stop condiment of choice. A Sunday treat for me is snuggling up on the couch, wrapped in a big, cosy blanket with a good book, a cup of tea and a cheese toastie, bursting with relish and mayo. What more could a girl ask for?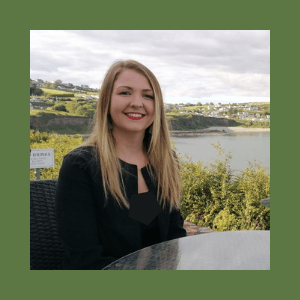 CLARE MOORE
I joined the Ballymaloe Foods team in March 2020 as Digital Marketing Executive. Luckily, I got my foot in the door just ahead of the pandemic hitting Ireland! Considering the year that it's been, I have had some great experiences already and of course, have thoroughly enjoyed stocking up and trying all of the Ballymaloe Foods products. My day-to-day role includes planning social media content, digital advertising, website management and other digital activities. I am proud to work with Ballymaloe Foods and admire the three generations of women who have brought the Ballymaloe Foods legacy to where it is today. I have three favourite products, the Mayo, the Beetroot and the Pepper Relish – if I mention anymore, I might sound biased!
AISLING FITZGERALD
I joined the Ballymaloe Foods as Graphic Designer in 2017. My favourite experience in the role was when a group of us went to The International Food & Drink Event in the ExCel in London in 2019. My favourite product would have to be the Pepper Relish – it makes a toastie sing!! Besides the free relish, my favourite thing about working with Ballymaloe Foods is being part of a great team of hardworking people. Something interesting about me is that I was a dolphin in a previous life ?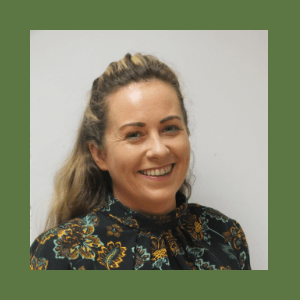 SARAH COLLINS
I joined Ballymaloe Foods in 2020 as the marketing manager. Growing up I was obsessed with Ballymaloe Relish and even had it as my staple (but highly rationed due to availability) product in my fridge when I lived in the UK & Argentina. I absolutely love spicy food so for me our fiery relish is amazing. I think it could have toppled Original Relish off the top spot for me. I now add a spoon of it to almost everything I am cooking and the best thing about working at Ballymaloe Foods is I get to take home the foodservice size jar to keep in my fridge. I love the fact that the company has always been led by women and even though we are a small team we have big ambitions and all working together to make those happen.
ALEXANDRA DIRAND
I am the Export Manager at Ballymaloe Foods. I joined the team in April 2020, and despite the challenging circumstances with Covid19, the team made me feel very welcome from day 1; I knew straight away that I had made the right choice joining this great family business.
My favourite experience so far in the role was to be member of the jury at the Best Burger Benelux Competition organised by our Dutch distributor partner LA Streetfood. I got to eat 10 different, innovative and mouth-watering burgers in one day and I was blown away by the professionalism and creativity of some restaurant owners.
My favourite Ballymaloe product is by far the Original Tomato Relish. I eat it with everything, eggs, sandwiches, cheese, grilled meats, so I go through one jar per week! I am always so proud to introduce this fantastic artisanal product to international customers and my ambition is to make relish a recognised condiment in export markets.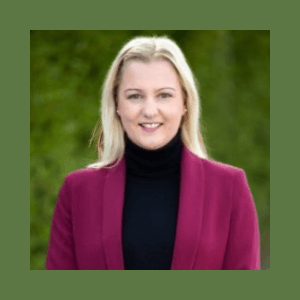 NIAMH WALL
I have been working as National Accounts Manager on the Ballymaloe Foods team since July 2017. Aside from the relish, my favourite product is definitely the Beetroot, I love a beetroot & feta salad…or just eating it out of the jar by the spoonful. What I have most enjoyed while working in this role is getting to know so many great people from other iconic Irish brands, customers and consumers alike. I love the diversity of my job and the endless supply of Relish!! You might know me from the telly? I was on an RTE Quiz Show in primary school "The Works".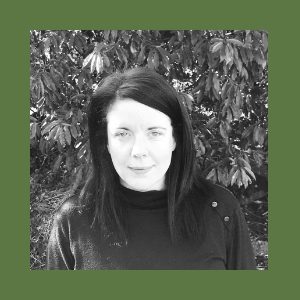 LISA WILLIAMS
I joined Ballymaloe Foods just over 2 years ago in the role of commercial manager. As a Mum to two little girls, my favourite thing about working here is the work-life balance and the flexible working conditions which is very supportive to working Mums. Having worked in the FMCG industry for many years this is not generally the norm in my experience!! My favourite product is relish and I use it on EVERYTHING! Sandwiches, Burgers, In Sheppard's Pie, Bolognese, Toasties – it is my secret ingredient in the kitchen. My daughter calls it 'magic sauce' as it goes in everything.
The Women on our Production Team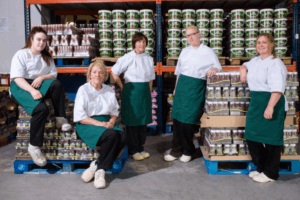 Myrtle Allen, Yasmin Hyde, Maxine Hyde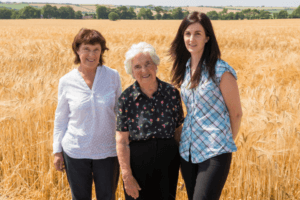 The Next Generation…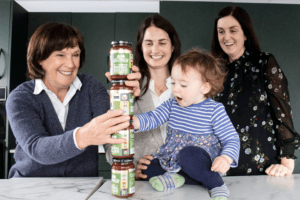 The theme of this year's International Women's Day (#IWD) is #ChoosetoChallenge.
Advice from Yas
"If you come across a product or service which you think can be improved, this may provide a business opportunity.
Make sure you fully understand the economics of any business venture yourself, be patient, be confident and give it a chance, listen to all the advice you can get, but make up your own mind." 
– Yasmin Hyde –