Kerrygold Ballymaloe Literary Festival of Food and Wine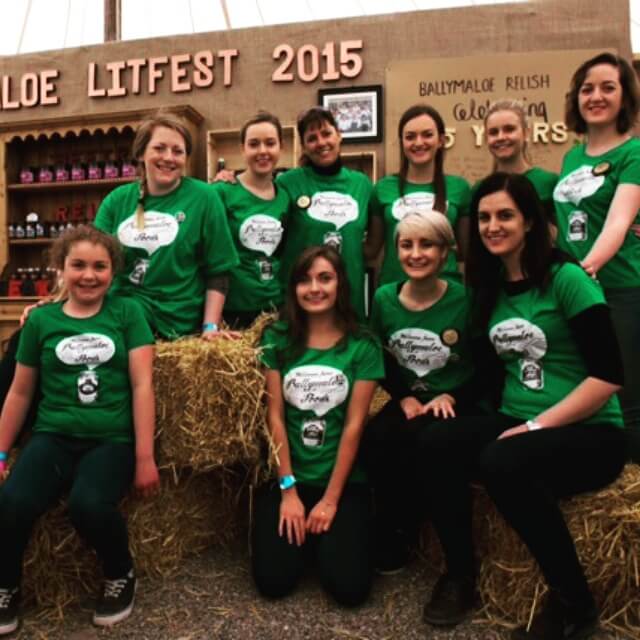 The Kerrygold Ballymaloe Literary Festival of Food and Wine 2015 was a great success!
It was an amazing weekend filled with fascinating facts, inspirational stories, intriguing discussions, incredible knowledge, fantastic music, fabulous dancing and of course, delicious food and drinks. There was a wonderful variety of food stalls available catering to all tastes, ranging from Broughgammon Farm serving goat burgers to the delicious The Rocket Man! Live music and cooking demonstrations in The Big Shed ensured that there was always something to keep everybody entertained. Cully and Sully's Veg About area and The Garden Tent provided a fun learning experience for people of all ages about the seasonality of vegetables and how to make the most of your garden through recycling and composting.
Ballymaloe Relish were delighted to again be sponsors of The Welcome Tent. Everyone who visited the festival over the weekend was very impressed with our gorgeous country kitchen style tent and limited edition Lit Fest jars! People young and old were thrilled to get customised name and twitter handle badges made from Ballymaloe relish jar lids!
It is a truly unique event with people visiting from the other side of the world and others from just five minutes down the road! Celebrity chefs and high profile bloggers mingled with local people who came with family and friends. The atmosphere was fun and relaxing, all worries and woes were left at the gate!
All of us here at Ballymaloe Relish are excited for next year already!