Tortilla Pizza with Mushroom, Basil & Ballymaloe Italian Tomato Pasta Sauce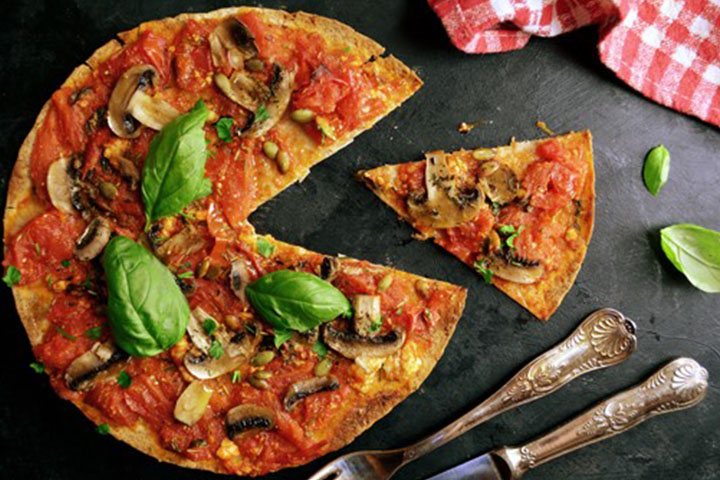 Cooking Time:

15 mins

Serves:

1

Allergens:

wheat, dairy
Description
Tortilla wraps are a good kitchen staple to have around, either in the cupboard or freezer, as they are perfect for when you want to rustle up a quick meal, like this tortilla pizza. We use Ballymaloe Italian Tomato Pasta Sauce in this recipe; it's 100% natural and tastes great. We use mushroom for the topping, but you can substitute it with other toppings. This tortilla pizza recipe takes only 15 minutes, including preparation and cooking.
Ingredients
3 Tablespoons Ballymaloe Italian Tomato Pasta Sauce
50g Grated mozzarella (or cheese of choice)
Handful of basil leaves
1-2 Tablespoons extra virgin olive oil
1 Tortilla wrap
2 Mushrooms
Method
Preheat the oven to 180⁰C.
Heat your Ballymaloe Italian Tomato Pasta Sauce in a saucepan until bubbling.
Place the tortilla wrap base on a flat baking tray, top with some of the sauce, the grated Mozzarella and sliced mushroom.
Bake in the oven until the edges are golden brown and the cheese is melted and bubbling (8-12 minutes).
While it's cooking, you can make your basil oil by blending together the basil leaves and extra virgin olive oil.
Drizzle this over your tortilla pizza.