The Meat Medley Breakfast Roll with Ballymaloe Relish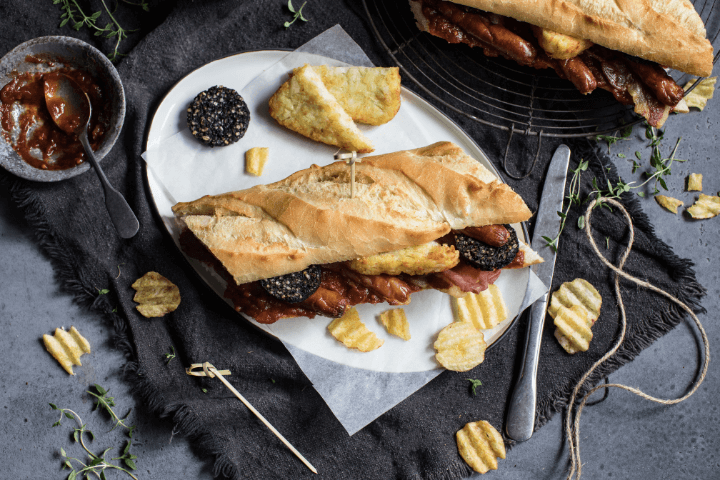 Cooking Time:

25 minutes

Serves:

1

Allergens:

Wheat, sulphites (in processed meat - please check packaging)
Description
Ah, the joy of a Breakfast Roll, bursting with meaty goodness. It's enough to make getting up early in the morning worthwhile! All of the ingredients should be cooked, if possible, at the same time, as you want everything to still be warm in your roll. A great start to the day, it should be enjoyed with a big cup of coffee or mug of tea. This recipe works best with a really fresh roll, preferably with a good amount of crunch on the outside.
Ingredients
Crunchy baguette
2 sausages (halved along their length)
3 slices black pudding
2 rashers
2 hash browns
Ballymaloe Relish
Dietary Suitability
Contains wheat
Contains sulphites (in processed meat)
Method
Cut your bread in half, but leave it hinged, then add lashings of Ballymaloe Relish, before adding in all your lovely, meaty morsels.
Enjoy the delicious start to your day!