Sustainable Commitment: Packaging Update 2022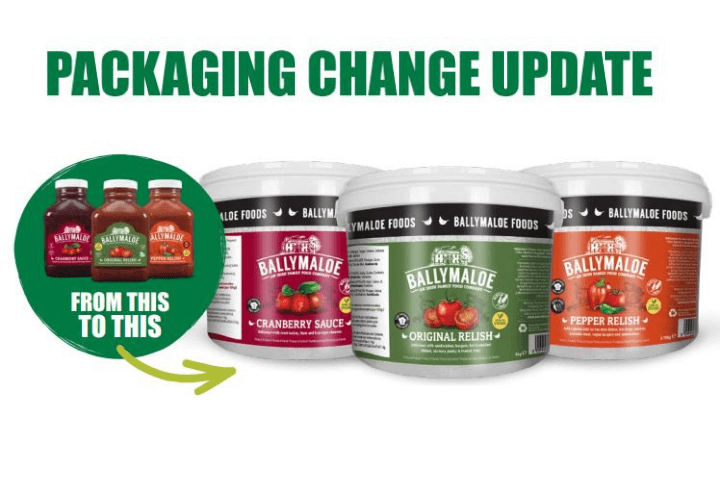 In 2021, Ballymaloe Foods became a Gold member of the Origin Green national sustainability program. We are continually striving to remove unnecessary plastics and packaging from our range. We have moved
our Original Relish, Pepper Relish and Cranberry Sauce from 'Stock Jar' to pails,
Environmental Benefits:
All case packaging will be removed from these 3 SKUs leading to a saving of 650kg of plastic and cardboard per year!
They require a lot less room to store when empty, so less room is needed when transporting which means fewer journeys.
Benefits in the Kitchen:
No wasted product – easier to scoop out
Easier to stack and store
Empty pails can be washed out & re-used in the business.
Key Points:
Roll out will happen from 21st March
No change to price/kg
No change in unit weight
No change in inner barcode.
Products will move from case of 4 to individual item so there will be NO OUTER BARCODE
To learn more about our Origin Green Gold Membership, please click here.