Win a wonderful family break to Center Parcs Ireland with €500 spending money!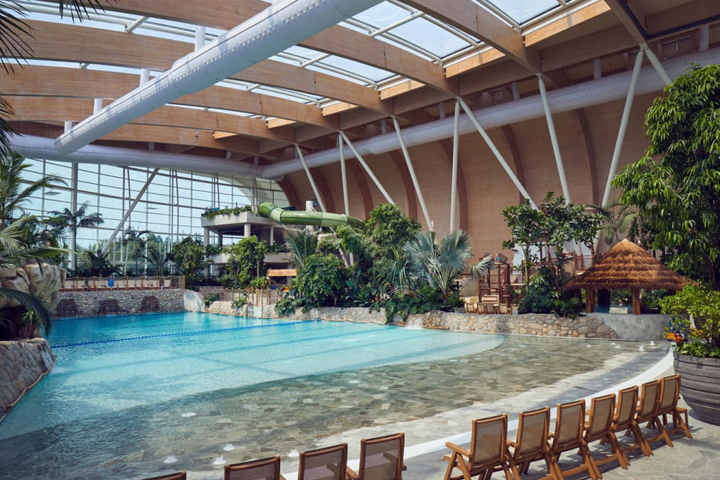 Fundraising Raffle for The Down Syndrome Centre Cork by Ballymaloe Foods
Win a wonderful family break to Center Parcs Ireland with €500 spending money!
Due to current Coronavirus restrictions, The Down Syndrome Centre Cork has missed many of their fundraising activities, so Ballymaloe Foods are helping out by running a fundraising raffle with a fantastic prize to raise funds for this incredible charity.
To enter the competition, donate €4 to The Down Syndrome Centre Cork via the Just Giving link here and be in with a chance of winning a wonderful family break to Center Parcs Ireland with €500 spending money!
All funds raised will go directly to the centre.
JustGiving Link: https://www.justgiving.com/fundraising/ballymaloefoods-cdsc-competition
Cork Down Syndrome Centre
The Down Syndrome Centre Cork was founded in 2017 in response to a recognised need in the Cork region for the provision of support and facilities for families and carers of young children with Down Syndrome. The centre is run by volunteers and offers diagnosis support and early intervention services for children (up to the age of seven) and their parents. The centre also builds lasting friendships between like-minded people who understand, first-hand, the challenges faced by families dealing with Down Syndrome. They hold regular coffee mornings, toddler group meetings and fun social events. The Down Syndrome Centre Cork is a registered charity and does not receive any government funding. They rely solely on the generosity of people's donations and fundraisers. Their goal is to see all children with Down Syndrome thrive and enjoy an independent and fulfilling life, where they are fully integrated and accepted in their communities
Find out more at Down Syndrome Centre Cork.
Ballymaloe Foods
In 1990, Yasmin Hyde began producing Ballymaloe Relish in her kitchen using her mother, Myrtle Allen's, recipe. Since then, this family-run business has been on an exciting journey of bringing delicious tasting products to kitchens all over the world. Our use of only the best quality ingredients, traditional cooking methods and the constant support from our passionate and dedicated team are all to thank for our long-standing tradition of delivering a wide range of great quality products. Ballymaloe Foods' initial success was through the support and belief in our products from the local community. This will never be forgotten and our community, both locally and nationally, is of the utmost importance to us.
Find out more at Ballymaloe Foods 
Center Parcs
Center Parcs at Longford Forest is the perfect place for a short break in Ireland – whatever the season. With homely accommodation, up to 100 indoor and outdoor activities and a choice of bars and restaurants, there is something for all the family, all year round. In summer there's a beach to build sandcastles, while in winter the forest is transformed into our unique Winter Wonderland, perfect for a festive break.
Find out more at Centre Parcs
Terms and Conditions
To enter this competition, donate €4 via the Just Giving Fundraising Page.
The prize winner will be selected randomly from all participants, please include your full name when donating.
The prize is for a 3 day midweek or weekend family break at Center Parcs, Longford Forest, Ireland. The following terms and conditions apply:
If the winner is under the age of 21 they will require the lead booker of any breaks won, or booked with vouchers that have been won, to be aged 21 or over.
The winner will be able to select break dates of their choice between  July 1st, 2020 to December 31st, 2021, at Longford Forest, subject to availability.
In addition to the lodge prize, the winner will receive €500 spending money.
The prize does not include any activities, travel expenses, food or drink.
All of Center Parcs' terms and conditions of booking will apply.
The winners will be contacted via email address and the winner must respond to notification of their prize within 72 Hours. Failure to respond will result in the prize being forfeited and the Promoters reserves the right to select a new winner, in these circumstances.
The winner agrees to the use of his/her name and image in any publicity material, free of charge.
The competition will run from May 25th, 2020 to June 22nd, 2020 inclusive.
 The decision of the Promoter in relation to the Promotion is final. No correspondence will be entered into. No information regarding entries or judging will be disclosed to any third party.
The name of the winner will be made available on request.
The Promoter reserves the right to disqualify any entries that it deems to be suspicious or achieved through manipulation of the promotion or any of the platforms that it is made available through.
The prize is not transferable, re-saleable or exchangeable. There is no cash alternative.
In the event of unforeseen circumstances, the Promoter reserves the right to offer alternative prizes of equal or greater value.
By entering, participants will be deemed to have accepted and be bound by the Terms and Conditions. All entry instructions form part of these Terms and Conditions.
 The Promoter reserves the right to amend, alter or terminate this Promotion at any time, due to circumstances beyond its control.
These rules are governed by Irish law and subject to the exclusive jurisdiction of the Irish Courts.
The Promoter of the Promotion is Ballymaloe Foods (Hyde Ltd), registered in Ireland company number 152724 with the registered address as Courtstown Industrial Estate, Little, Island, Co. Cork, T45PR68, Ireland.
 Good luck everybody!