Ballymaloe at Taste of Dublin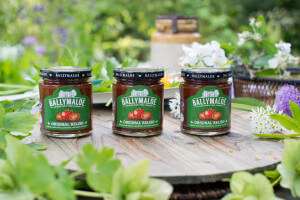 Ballymaloe Foods are delighted to be once again taking part in this year's Taste of Dublin Festival from the 11th-14th of June. Taking place in the superb surroundings of the Iveagh Gardens, Taste of Dublin is a must see event for any food and wine lover. With some of the biggest chefs in the Irish Food industry holding demonstrations across the weekend and many other exciting activities, there is something to see and do for everybody. Whether you want to hone up on your cooking skills or just chill out, Taste of Dublin is the event for you.
This year is particularly special as it is the 10th year of the immensely popular event! Come along and help celebrate 10 years of Taste! Ballymaloe will be there all day every day handing out delicious free samples. Come say hello to us at stand 64! Looking forward to seeing you all this weekend!
Opening Times
Thursday 11th June
Afternoon Session – 12:00 – 16:00
Evening Session – 17:30 – 21:30
Friday 12th June
Afternoon Session – 12:00 – 16:00
Evening Session – 17:30 – 22.00 (extended time)
Saturday 13th June
Afternoon Session – 12:00 – 16:00
Evening Session – 17:30 – 22.00 (extended time)
Sunday 14th June
Afternoon Session – 12:00 – 16:00
Evening Session – 17:30 – 21:30