Cranberry & Mór Wild Berry Gin
We are delighted to introduce our NEW limited edition Cranberry &  Mór Wild Berry Gin Sauce for Christmas this year. Add a bit of sparkle to your Christmas mealtime moments with this delicious blend of ingredients. Enjoy with roast turkey, chicken and ham. Learn more about Tullamore based Mór Irish Gin here.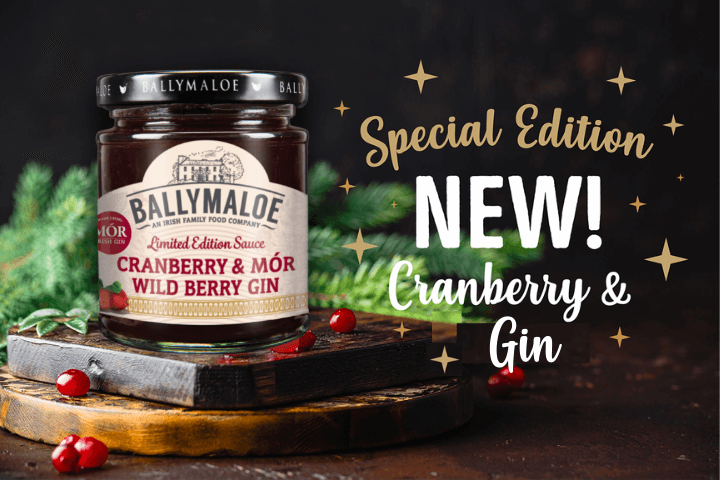 Esquires Coffee have launched a new Christmas menu for 2021. We are delighted they have chosen to use Ballymaloe Cranberry Sauce in their Christmas Sourdough Stack. This premium sandwich consists of Roast Breast of Fresh Turkey Served with a Rich Ballymaloe Cranberry Sauce, Tullamore Baked Ham, Sage & Onion Stuffing, Sun Blushed Tomatoes on Sourdough Bread. Available at x13 Esquires Coffee locations. 
We have a great selection of Christmas gift packs for you to choose from for that lucky someone. You can order our Christmas Gift Pack online and the other gift packs are available to buy in Irish retailers. To order the Ballymaloe Cheese Selection Box, please visit Horgans.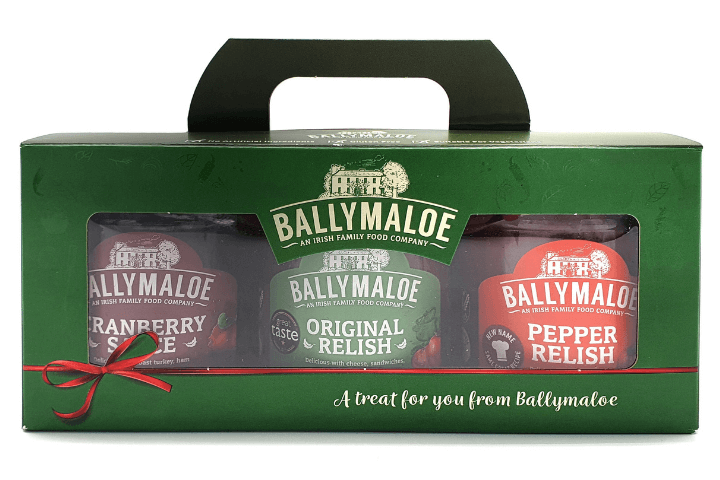 Ballymaloe 3 Pack Gift Box
This pack includes Cranberry Sauce, Original Relish & Pepper Relish.
Ballymaloe 2 Pack Gift Box
This x2 jar pack includes Cranberry Sauce & Original Relish.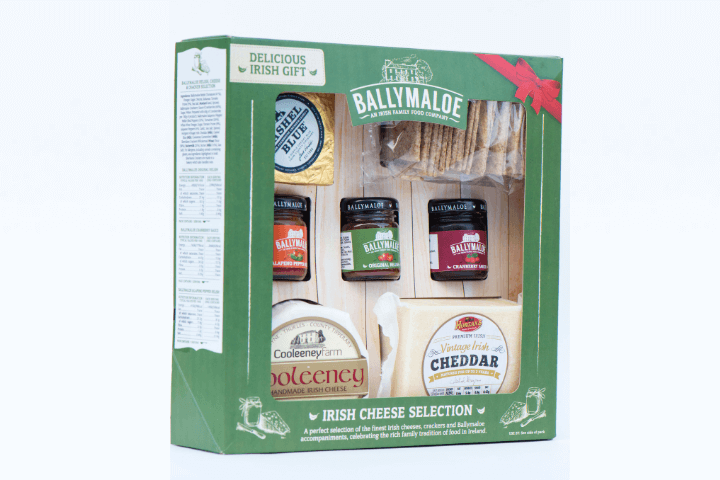 Ballymaloe Cheese Selection Box
The perfect festive selection of Irish cheese, crackers & Ballymaloe accompaniments. *Horgans Online Shop...
Thanks for all the support
We would like to take this opportunity to extend our gratitude to all our customers for the continued support. We wish everyone a very Merry Christmas and a Happy New Year.
Thank You!
Don't forget to tag us on social media @ballymaloefoods with your Christmas dishes.