Limited Edition! Ballymaloe Vodka Cranberry
The seasonal condiment is infused with iStil38 Pink Berries Vodka, which has a rich fruity flavour. The result is a grown-up twist on a traditional cranberry sauce which will dial up the taste of roast turkey, nut loaf or a cheese board, and can even be used to create festive Christmas cocktails.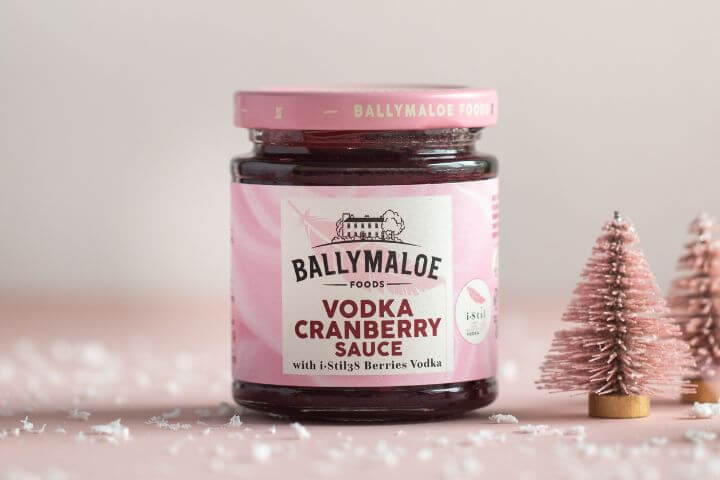 The newest limited edition product in the Ballymaloe Foods Festive Favourites range is Ballymaloe Truffle Mayo. This is an indulgent, decadent mayonnaise blended with Italian summer truffles, parmesan, extra virgin olive oil, and black garlic. This mayo will elevate the taste of any dish and would be an ideal Christmas stocking filler for the foodie in your life.
We have a great selection of Christmas gift packs for you to choose from for that lucky someone. You can order our Christmas Gift Pack online. To order the Ballymaloe Cheese Selection Box, please visit Horgans. 
Thanks for all the support
We would like to take this opportunity to extend our gratitude to all our customers for the continued support. We wish everyone a very Merry Christmas and a Happy New Year.
Thank You!
Don't forget to tag us on social media @ballymaloefoods with your Christmas dishes.