'Cranberry & Spice' Makes Everything Nice
We are delighted to introduce our NEW limited edition Cranberry & Spice Sauce for Christmas this year. With whole cranberries and a blend of spices, this product is Christmas in a jar.  Enjoy with roast turkey, chicken and ham.
Add a bit of sparkle to your Christmas mealtime moments with Ballymaloe Cranberry & Spice Sauce.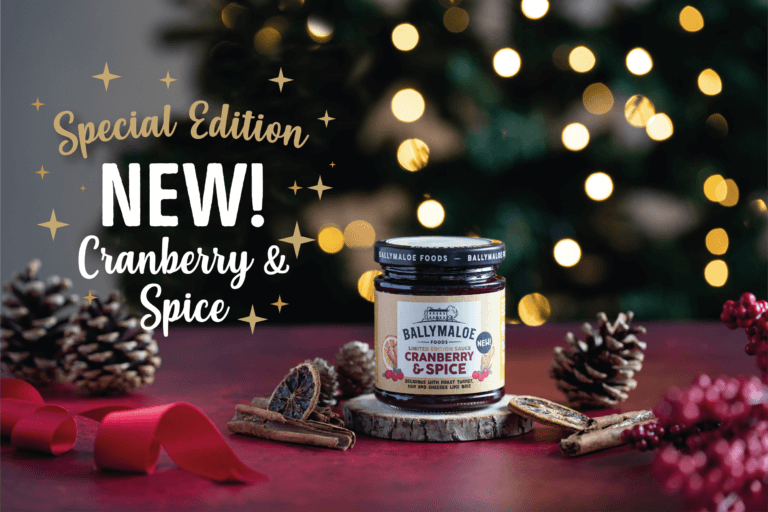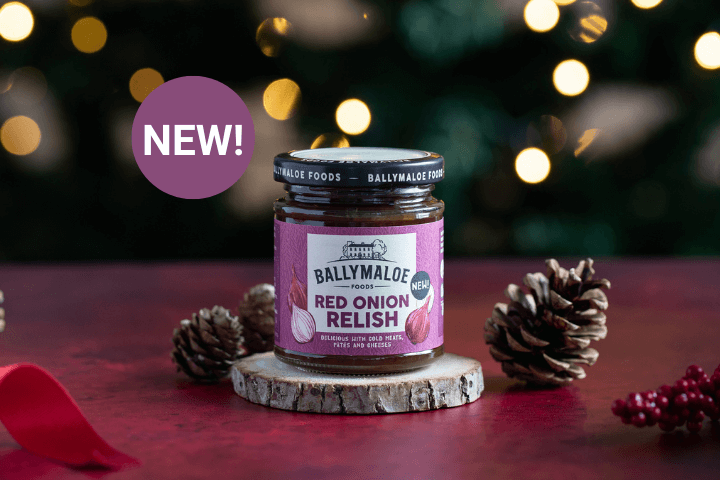 We have a NEW product to share —  Ballymaloe Red Onion Relish. It's rich in red onions, cooked in red wine, balsamic vinegars and sugar until they are caramelised and sweet. It's the perfect pairing with cold meats and cheese. Be sure to try it out, this Christmas.
We have a great selection of Christmas gift packs for you to choose from for that lucky someone. You can order our Christmas Gift Pack online and the other gift packs are available to buy in Irish retailers. To order the Ballymaloe Cheese Selection Box, please visit Horgans. 
Thanks for all the support
We would like to take this opportunity to extend our gratitude to all our customers for the continued support. We wish everyone a very Merry Christmas and a Happy New Year.
Thank You!
Don't forget to tag us on social media @ballymaloefoods with your Christmas dishes.