BALLYMALOE FOODS AGREES DEAL WITH MAJOR AUSTRALIAN RETAILER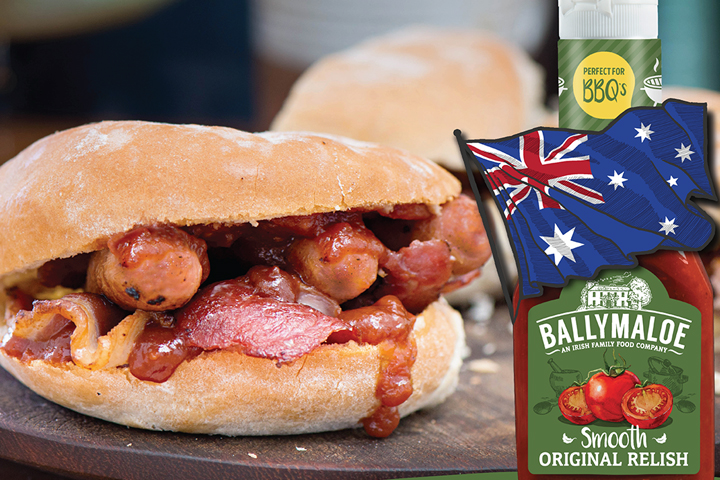 BALLYMALOE FOODS AGREES DEAL WITH MAJOR AUSTRALIAN RETAILER
We recently launched our Original Relish in 120 Coles Stores in Australia.
We are delighted to announce that Ballymaloe Foods have signed a deal with Australian retail giants Coles to start supplying its Original Relish product to their stores. Ballymaloe Foods will start supplying 120 Coles Supermarkets across Australia in May.
From the 25th of May, Ballymaloe Original Relish will be available to purchase in 120 Coles stores across Australia. Coles is a national full-service supermarket retailer operating more than 800 supermarkets across Australia. Coles has over 100,000 employees and along with Woolworths, accounts for more than 80 percent of the Australian supermarket business.
Marketing Manager of Ballymaloe Foods, Gary Hanrahan said: "We are very excited to be supplying Coles in Australia. We hope we can bring a taste of home to the thousands of Irish people living in Australia. This unprecedented time has led us to take a step back and appreciate the things around us, like family, friends, nature and good food. Now is the time to cherish those food moments. From sausages to succulent chicken breasts, sweetcorn through to veggie burgers, Ballymaloe Original Relish is the perfect accompaniment to any BBQ."
Ballymaloe Foods recorded sales of €6 million last year. Relish sales are up 10% in the first quarter compared to Q1 2019.
Ballymaloe Relish is also available in the UK through Tesco, Sainsburys and Ocado.
Find the list of Coles supermarkets stocking Ballymaloe Relish.