Ballymaloe Relish Now Available in Marks & Spencer Ireland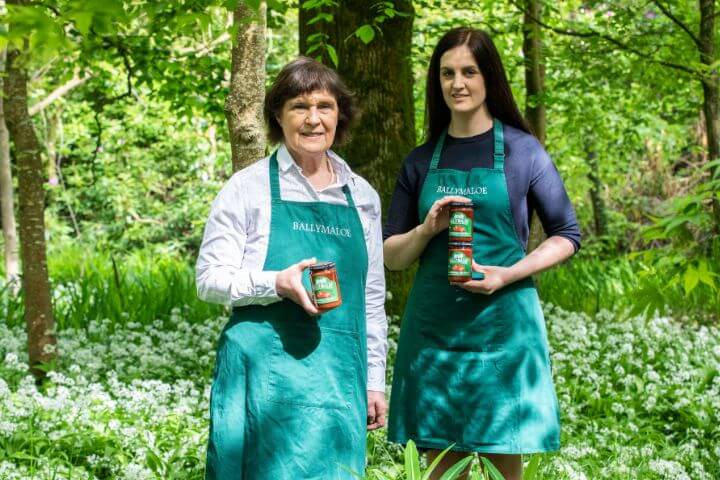 Ballymaloe Foods has entered a deal with Marks & Spencer to supply all of its stores with Ballymaloe Relish.
This is the first time Ballymaloe Relish is available at retail giant M&S, along with another favourite from the Ballymaloe Foods range – Ballymaloe Irish Beetroot.  In addition, two of the company's seasonal products – Ballymaloe Ham Glaze and the Ballymaloe Mini Jar Gift Box are on shelves at M&S over the Christmas period.
Commenting on the news, Maxine Hyde, General Manager of Ballymaloe Foods said it's a really exciting development and further testament to the company's success: "We're immensely grateful for our hardworking team at Ballymaloe Foods and the continued popularity of Ballymaloe Relish. The fact that Marks & Spencer, a world renowned retailer, has chosen to stock it in Ireland along with three more of our products is a huge achievement for us. My mother Yasmin Hyde, who founded Ballymaloe Foods, is also delighted that M&S has chosen to stock our Irish Beetroot product – that's always been a favourite of hers."
The story of Ballymaloe Relish dates back almost 100 years to the 1930s when Ivan Allen was growing tomatoes at his glasshouses in Shanagarry. Ivan's wife Myrtle began to create a delicious relish from the rich yield of tomatoes, naturally preserving them so they could be used all year round with cold meats and sandwiches.
Using her mother's recipe, Yasmin Hyde, Myrtle's daughter, began producing Ballymaloe Relish in her own kitchen. This led to Yasmin establishing Ballymaloe Foods in 1990. Starting out as a very small operation in which Yasmin worked out of a portacabin and  delivered her produce from a hand-me-down Lada, the company now exports to several countries including Canada, Germany, Singapore and the United Arab Emirates. The original Ballymaloe Relish has become an iconic Irish product and is stocked in kitchens all over the world.