Ballymaloe welcomes you to the first ever Literary Festival in Ireland dedicated to the celebration of food & wine Friday 3rd-Monday 6th May.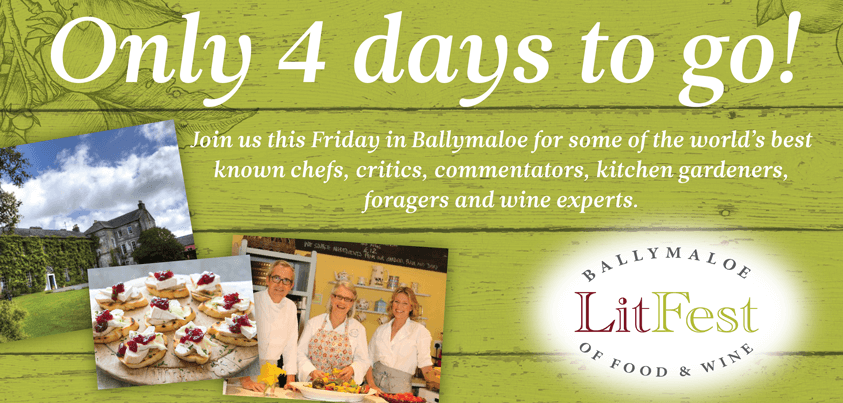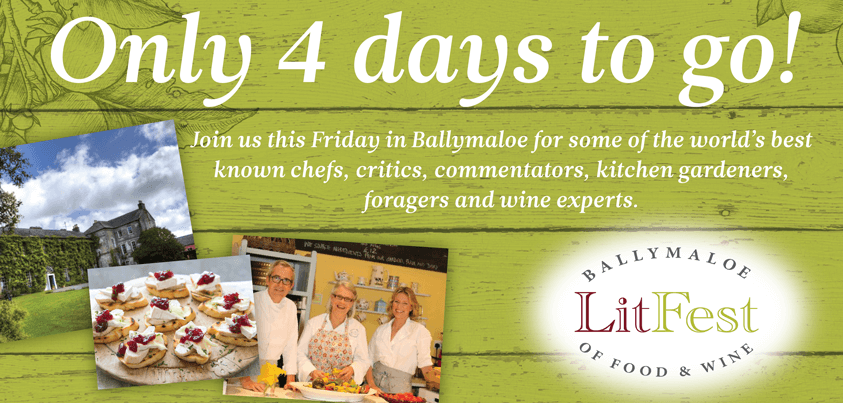 Ballymaloe Foods are delighted to Sponsor the LitFest  Catalogue & the Panel discussion;  "Fusing Culinary Cultures" on Monday 6th May at 11.30-1pm in the Grain Store, tickets for this session are €50.
The panel with consist of the Leading figures from the world of gastronomy including David Thompson, Alice Waters, Rowley Leigh, Madhur Jaffrey, Stephanie Alexander, Claudia Roden, Ben Reade & Matthew Fort.
This Ballymaloe Literary Festival of Food & Wine opening party starts at 8pm this Friday night 3rd May in the big shed at Ballymaloe, entry is free & delicious plates of food from Wildside Kitchen ( all under €10) !
There is a fringe festival in the 'Big Shed' at Ballymaloe featuring farmers market stalls, craft corner, live music & family corner on Sat 4th & Sun 5th of May, Entry is free.
If you would like to book tickets for any other session throughout the weekend Call 021-465777.
Keep up with all the activity on Twitter hash tag #ballymaloelitfest or follow BallymaloeLitfest on Facebook.