CATEX 2023 Recap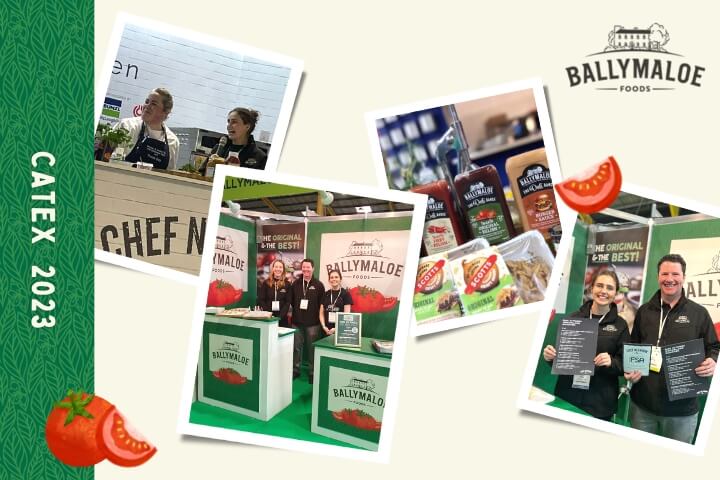 What an amazing week! The team had a blast at CATEX, Ireland's largest foodservice and hospitality event. Showcasing our new stand design, we were surrounded by other great Irish food producers, such as Clonakilty, Glenilen, and Barry's Tea, to name a few. There were many highlights from the four exciting days, but we have listed our top two below:
Product Spotlights
Our products were highlighted many times in the live cooking demonstrations. Gareth Brown from Hendersons, 'smothered' our Ballymaloe Relish on a buttermilk bap filled with sausage and black pudding.  Business Development Chef, Tracie Daly kicked up the heat with Chef Network using our Ballymaloe Fiery Relish. Tracie made her Lime and Chili Roast Aubergine recipe, and as always, it was delicious!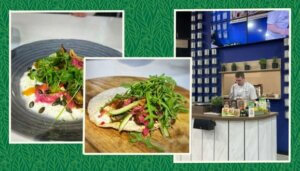 Meeting Friendly Faces
In a very virtual world, it can be rare to connect with people in person, but when we do, it's the best feeling. We had the chance to catch-up with Aryzta, Esquires Coffee, and our fellow 'Corkconians" at Carrigaline Cheese. Events are where Ballymaloe Foods comes alive – meeting and speaking with customers and businesses makes the hard work, completely worth it.  We are looking forward to many more events in the future.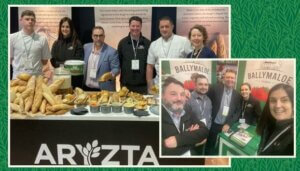 For more foodservice information, please visit https://ballymaloefoods.ie/foodservice-ireland-