Savoury Pancakes with Ballymaloe Relish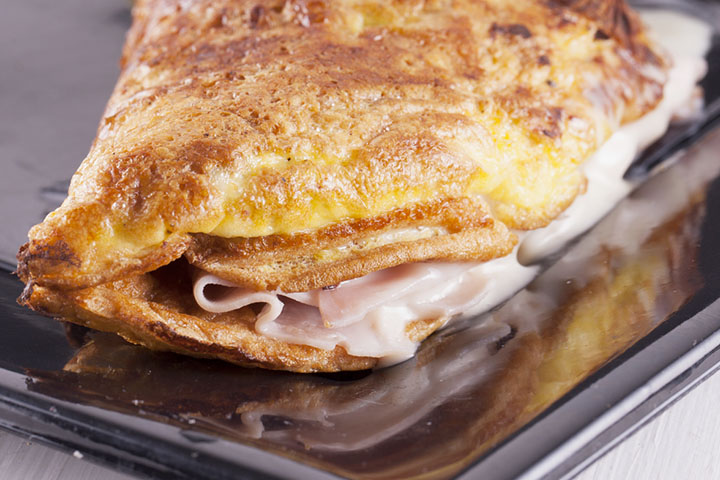 Cooking Time:

45 minutes

Serves:

6

Allergens:

Wheat, dairy, egg
Description
Adding a little melted butter to your pancake batter gives a richer flavour and also stops the pancake from sticking to the pan. A spoonful of Ballymaloe Relish brings out the flavour of both meats & cheese, so it's the perfect finishing touch for this recipe.
Ingredients
For the pancakes:
170g plain white flour
Salt
2 free-range eggs (lightly beaten)
450ml milk
3-4 tsp melted butter
For the filling:
Ballymaloe Relish
Bacon
Cheddar
Sausage
Freshly-chopped herbs (optional)
Method
Sieve the flour and a pinch of salt into a bowl, make a well in the centre and drop in the lightly-beaten eggs. With a whisk or wooden spoon, starting in the centre, mix the egg and gradually bring in the flour. Add the liquid slowly and beat until the batter is covered with bubbles. You can also stir in a few tablespoons of freshly-chopped herbs at this stage.
Let the batter stand in a cold place for a few minutes.
Just before you cook the pancakes, stir in 3-4 dessertspoons of melted butter. This will make all the difference to the flavour and texture of the pancakes and will make it possible to cook them without greasing the pan each time
Heat a non-stick pan over a high heat and pour in a small ladleful of batter or just enough to coat the base of the pan.
The batter should cook immediately, so loosen it around the edges with a rubber slice, flip over and cook for a few seconds on the other side.
Slide on to a plate and place your freshly cooked sausage and bacon on the pancake
Sprinkle the grated cheese over the pancake and add a spoonful of Ballymaloe Relish. Serve immediately and enjoy!