Spaghetti & Meatballs with Ballymaloe Bolognese Sauce
Image Slide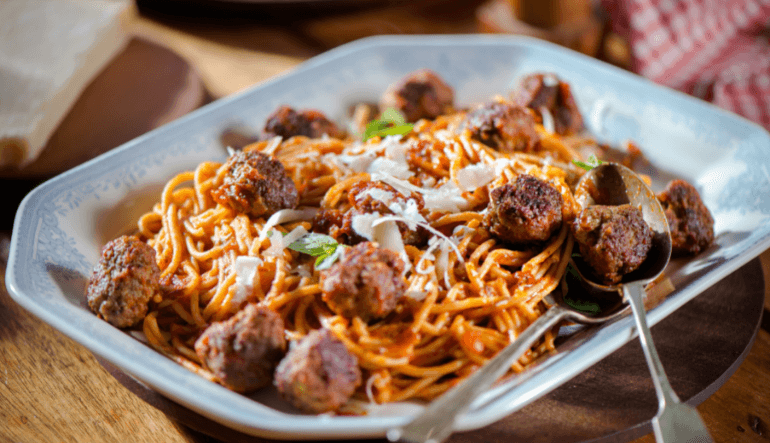 Image Slide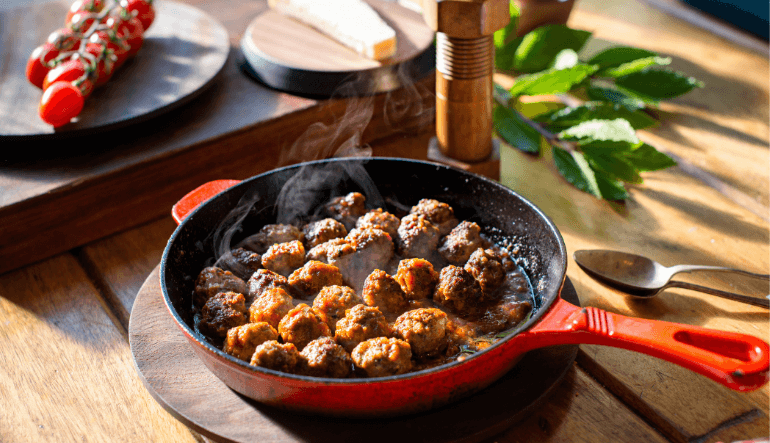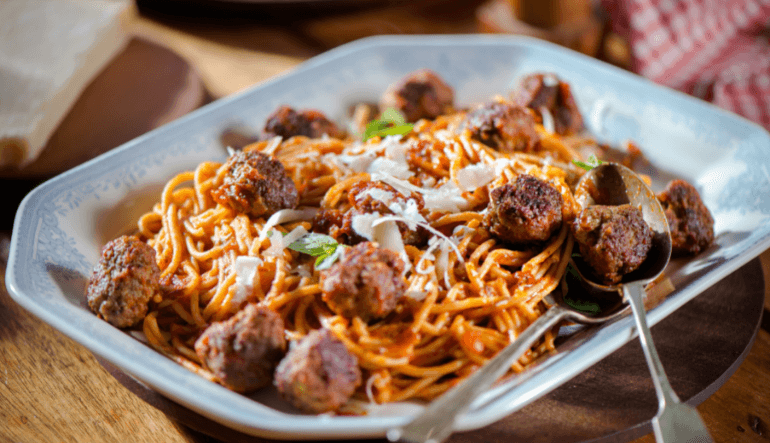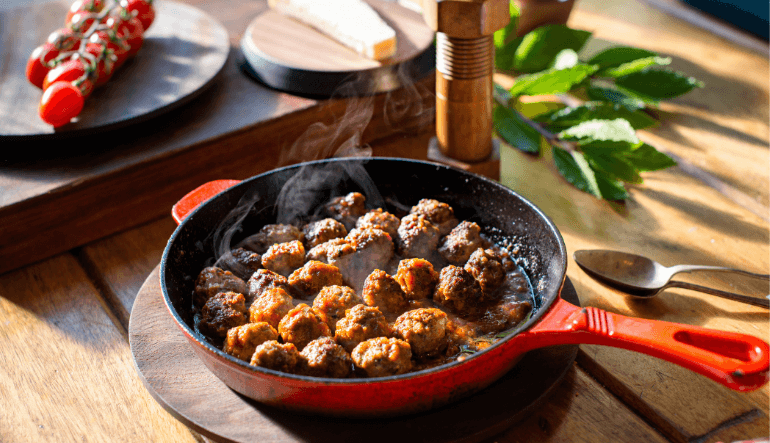 Cooking Time:

30 minutes

Serves:

4

Allergens:

Wheat, egg, dairy
Description
We use natural ingredients in Ballymaloe Bolognese Sauce – and absolutely nothing else. By the time you open the jar, we've done all the hard work by slow-cooking this sumptuous sauce so that the tomatoes, herbs & spices blend together to create a rich Bolognese sauce. All you have to do is heat it through before serving. One tip: make sure you get a nice colour on the meatballs as the caramelisation adds to the flavour and will bind the meat together.
Ingredients
680g Ballymaloe Bolognese Sauce (family-size jar)
300g spaghetti (dried)
2 tbsp Parmesan (grated)
For the meatballs:
480g minced beef
3 garlic cloves (diced)
2 tbsp parsley (freshly chopped)
50g Parmesan (grated)
40g breadcrumbs
1 free-range egg
Method
In a bowl mix together all the ingredients for the meatballs, adding the egg last to help bind everything together.
Fry off a small piece to taste, then adjust the seasoning if necessary. Take a piece of the mixture and form a ball about the size of a whole walnut. Repeat until all the meat is used.
Place a pan over a medium to high heat on the hob and heat a little oil. Cook the meatballs in small batches until they have browned on the outside and are cooked through. Cut one in half to test if it's cooked.
Cook the spaghetti according to the instructions on the pack.
Heat the Ballymaloe Bolognese Sauce in a saucepan until bubbling, then add the cooked meatballs. When the pasta is cooked, add it to the meatballs and sauce.
Place in a large serving bowl and top generously with grated Parmesan. Buon appetito!