Open Greek Bagel with Feta & Ballymaloe Relish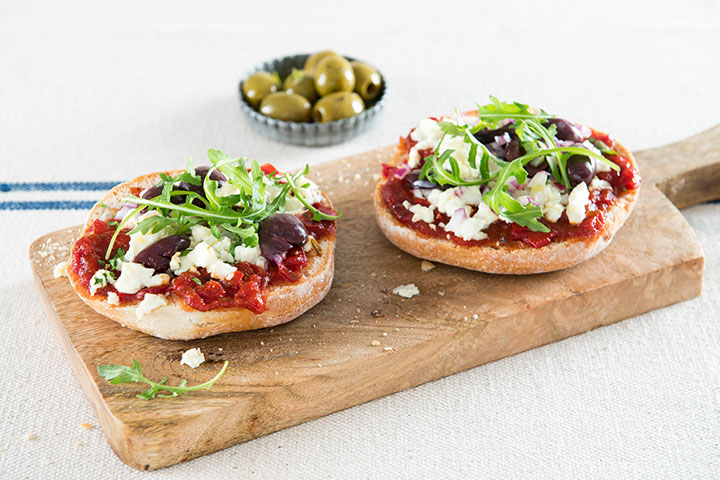 Cooking Time:

8 minutes

Serves:

2

Allergens:

Dairy, wheat
Description
This quick lunch – ready in just 8 minutes – combines tangy, salty Feta with fruity, Kalamata olives and the tomato-rich sweetness of Ballymaloe Relish. Those seeking a little heat, can opt for Ballymaloe Pepper Relish instead, while olive connoisseurs should feel free to substitute their olive of choice. And, for the true purists, seek out koulouri: authentic Greek bagels, coated in sesame seeds. Finally, before you eat, remember to say 'Kalí óreksi!' That's the Greek equivalent of 'Bon appetit!'
Ingredients
2 bagels or koulouri
100g Feta cheese
12 Kalamata olives
Rocket
Olive oil
Salt & freshly-cracked black pepper
Ballymaloe Relish or Ballymaloe Pepper Relish
Method
Cut each bagel in half and spoon some Ballymaloe Relish or Pepper Relish on all 4 cut halves.
Halve the olives and place over the relish, then crumble the Feta on top.
Place the bagels under the grill (on a medium heat) until the Feta is nice and golden.
Top each with some rocket and a drizzle of olive oil. Add a twist of black pepper, and enjoy immediately.