Simple Chilli Con Carne with Ballymaloe Pepper Relish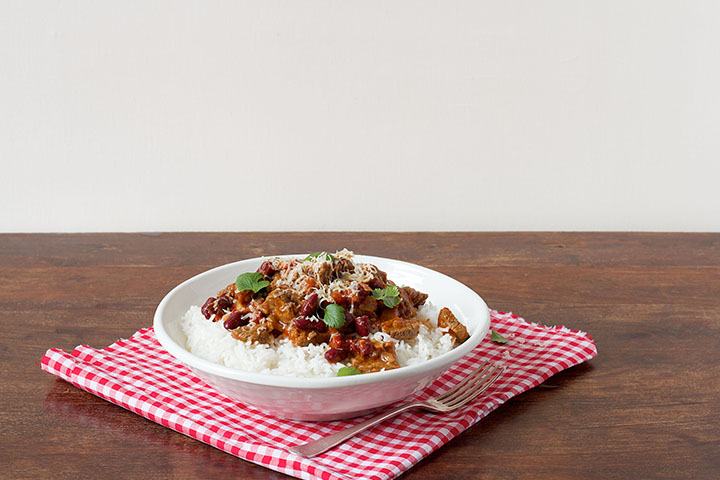 Cooking Time:

1 hour 20 minutes

Serves:

6

Allergens:

Dairy
Description
Chilli Con Carne is a versatile dish which literally means 'chilli with meat.' For those who'd prefer a veggie version, make Chilli Sin Carne instead, swapping in your protein alternative of choice. Chilli Sin or Con Carne is perfect with rice, in a wrap or as a topping for chili fries. We use Ballymaloe Pepper Relish for a little further heat, but our Ballymaloe Relish is equally as delicious and fully of tomato-y goodness!
Ingredients
700g stewing beef (remove the fat and cut into 1-2cm cubes) (or your protein alternative of choice)
2 tbsp Ballymaloe Pepper Relish
400g tin tomatoes
400g tin kidney beans (drained)
2 tbsp olive oil
1-2 onions (chopped)
5 cloves of garlic (crushed)
1 green or red chilli (chopped, leave the seeds in)
1-2 tsp ground cumin
Salt & pepper
Sour cream, coriander leaves & grated Cheddar cheese to garnish
Method
Heat the olive oil in a saucepan. Season the meat with salt & pepper and cook until the meat browns slightly.
Add the onion and garlic and stir for a minute.
Add the tin of tomatoes, Ballymaloe Pepper Relish or Ballymaloe Relish, chopped chilli and a pinch of salt.
Cover with a lid and bring to the boil. Reduce the heat and simmer for an hour or until the flavours blend.
By the end of the cooking time, the liquid should have reduced to a thick sauce. If it gets too dry during cooking, just add a little more water or liquid from the beans (or pop it in the oven at 150°C/300°F/Gas Mark 2).
Finally, add the cumin and kidney beans, and simmer for a further 10 minutes.
Serve with rice, a spoonful of sour cream, some grated Cheddar and coriander leaves.