Club Sandwich with Ballymaloe Relish & Mayo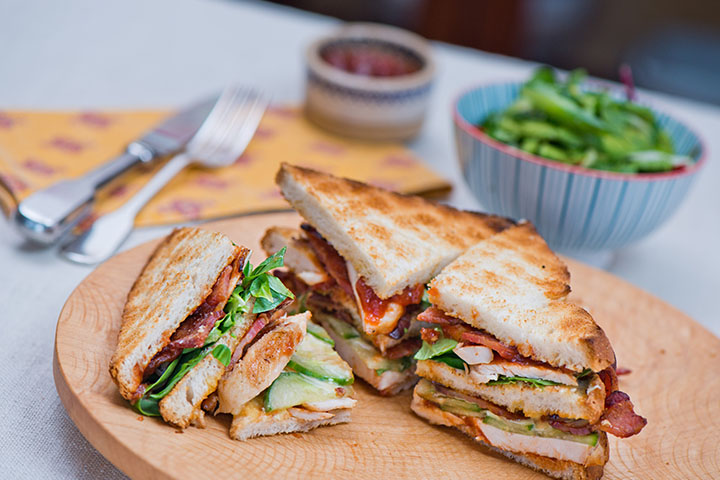 Cooking Time:

8-10 minutes

Serves:

1

Allergens:

Eggs, mustard, wheat
Description
There are several competing theories as to how the Club Sandwich got its name. Some think its because of its popularity at resorts & country clubs, while others think it's an acronym for 'Chicken & Lettuce Under Bacon.' And while you can spend all day arguing about its origins, one thing that isn't in dispute is its deliciousness! Our recipe uses a generous amount of Ballymaloe Relish & Mayo, which lets the full flavour of the chicken & bacon really sing.
Ingredients
3 slices chunky bread (white, wholemeal, sourdough – your choice!)
1 chicken breast (cooked)
6 pieces cooked crispy, streaky bacon
Small handful of lettuce
1 tbsp Ballymaloe Relish
1 tbsp Ballymaloe Mayo
Method
Cook your bacon 'til crispy, slice your chicken and toast your bread.
To assemble: Start at the bottom with a generous layer of Ballymaloe Mayo, then add the lettuce, crispy bacon and chicken slices. Add a generous layer of Ballymaloe Relish to your other slice, pop on top & then cut on the diagonal.