Top Tips for BBQing this Summer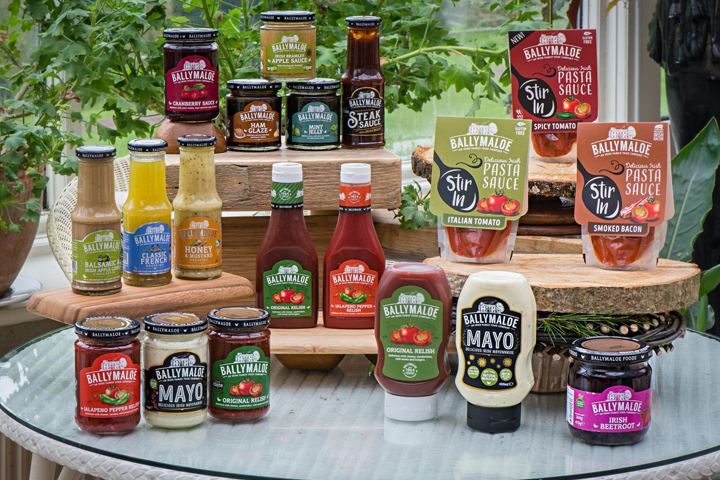 Top Tips for BBQing this Summer
Summer has arrived and if the sun decides to shine, you need to be BBQ ready!
So, break out your tongs and follow our Ballymaloe Foods BBQ top tips.
Be Organised
Organisation is key to a successful BBQ. Channel your inner Cordon Bleu and think "Mise en place"- have everything ready to go! Start marinating your meats the day before and prepare as much in advance as you can, marinating is an easy way to get big impact flavours. Go for a simple marinades such as olive oil, garlic and your favourite herbs to wow with classic flavours or look east for an Asian twist, by using soy sauce, ginger and garlic as the base for your marinade. Tofu works particularly well with this marinade also, and can be a great vegan or vegetarian option. An hour's work the day before will save you time and more importantly allow you to relax and enjoy your summer evening.
When you get caught out by the unpredictable Irish weather, try using our Ballymaloe Steak Sauce for that added flavour without the wait! We suggest adding our Ballymaloe Steak Sauce as a glaze 2-3 minutes before the end of cooking to a deliciously caramelised finish. It has a rich taste with notes of coffee and caramel from the stout, bringing serious flavour to your next BBQ.
Use the Right Fuel
We recommend using a charcoal barbecue, as gas barbecues will not give you a smoky flavour. Be sure to have a lid to lock in that smoky flavour and keep the temperature constant. To further the barbecue smoky flavour, add woodchips. We suggest adding fruit tree wood chips such as apple, grape or fig as the sap from this wood adds a sweetness to all meats and vegetables.
Cooking Raw Meats
Take your meat out of the fridge 30 minutes before popping your meat on the barbeque. If red meat, chicken, fish or vegetables are too cold in the centre when placed on the barbeque, the outside may be burn before the inside is even cooked.  Light the barbeque, wait about half an hour until the charcoal is an ash-grey colour with a slight glowing red colour and then add your meat. When turning the meat, use a tongs, not a fork to avoid poking holes and losing those delicious meat juices. To further the flavour, add our Ballymaloe Steak Sauce two or three minutes before the end of cooking to give a sweet caramelised flavour. After removing your meat from the grill, allow it to rest for two minutes to seal in those tasty juices further.
Don't Forget the Veggies
Chargrilled vegetables are delicious on a summer evening and make both wonderful accompaniments and main dishes. Be adventurous with your veggie choices, as this will bring colour to your BBQ. Using bamboo skewers, alternate chunks of different vegetables as you skewer them, so you and your guests can enjoy a variety of delicious vegetables cooked to perfection on the barbeque. Alternatively, place courgettes, peppers, aubergines and mushrooms on your griddle pan, get them nice and charred (not too black, not too raw) and serve well-seasoned with a dash of olive oil. Grilled sweet potatoes or corn on the cob are perfect veggie alternatives for a summer feast.
Tie it all together with Some Delicious Sides
Salads = summertime here at Ballymaloe Foods! Our must have at a BBQ is a fresh green leafy salad. It's a wonderful accompaniment for all BBQs and a winner each time. Try our Ballymaloe Salad Dressings to make your leafy greens extra special!   
Good old fashioned homemade coleslaw will also go down a treat with your guests. Finely slice white cabbage then add grated carrot and diced onion. Finally mix with Ballymaloe Mayo and a spoon of mustard for a perfect summer salad.
Get Saucy!
We have the perfect sauces for your summer foodie gatherings. Ballymaloe Original Relish, Ballymaloe Jalapeno Pepper Relish, Ballymaloe Mayo are made for BBQ feasts! Make your burgers extra special, add some Jalapeno heat to your steaks or liven up your veggie options the possibilities are endless!
Top Recipe: Homemade Cheesy Melt burgers
Makes four large Burgers
Put one pounds of mince into a bowl, adding a tablespoon of Ballymaloe Relish and a pinch of oregano. Season well with salt and pepper.
Crack an egg into the bowl and mix the ingredients until combined.
Cut cheddar into 2cm cubes.
Using your hands make your burger patties, inserting a cube of cheese into each of the burger patties as you go.
Cook your cheesy burgers on the barbeque. As the burgers will cook, the cheese inside will melt.
Add to a brioche burger bun, adding your favourite salads and Ballymaloe sauces and ENJOY!