Upcycling Workshop with Fash Forward & Mamukko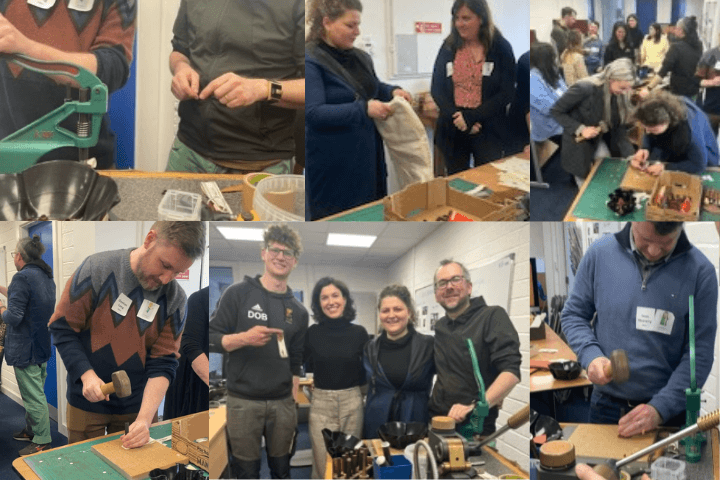 Last week, at Ballymaloe Foods, we welcomed the owners of Mamukko for a sustainability workshop, organised by Ailis Crowley at Fash Forward.
Mamukko is a Cork-based business that creates handcrafted bags and accessories using materials like reclaimed sails, life rafts, leather, and other textiles. Their innovative brand began in 2011, run by the talented couple, Nora and Attila Magyar.
The workshop began with a presentation by Ailis, educating us on the importance of sustainability, something we are very passionate about at Ballymaloe Foods. This was followed by a demonstration from Mamukko. We learned how to make keyrings using upcycled materials.  It was fabulous to see their true passion for the craft flow through the office.
Thank you to both Fash Forward and Mamukko for making this workshop happen. What a great day!!