Chicken & Pepper Pasta with Ballymaloe Italian Tomato Pasta Sauce
Image Slide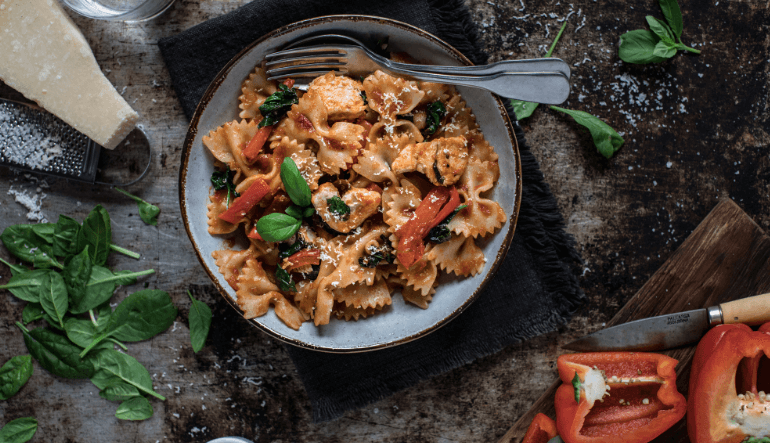 Image Slide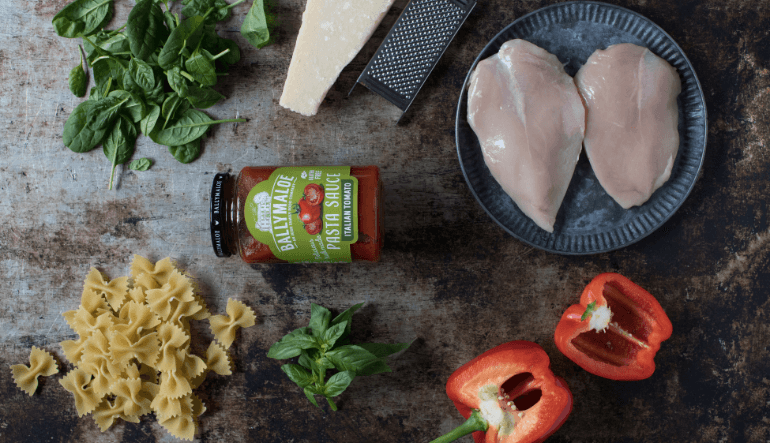 Image Slide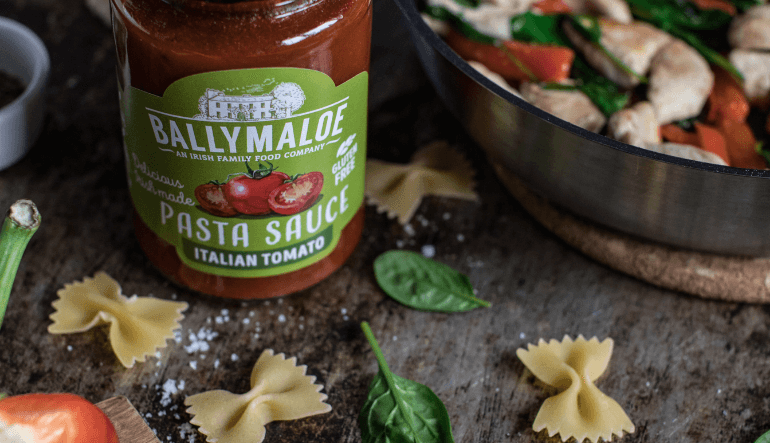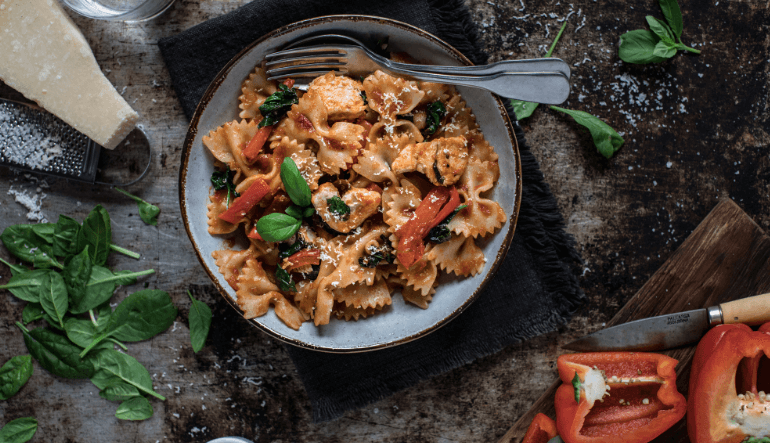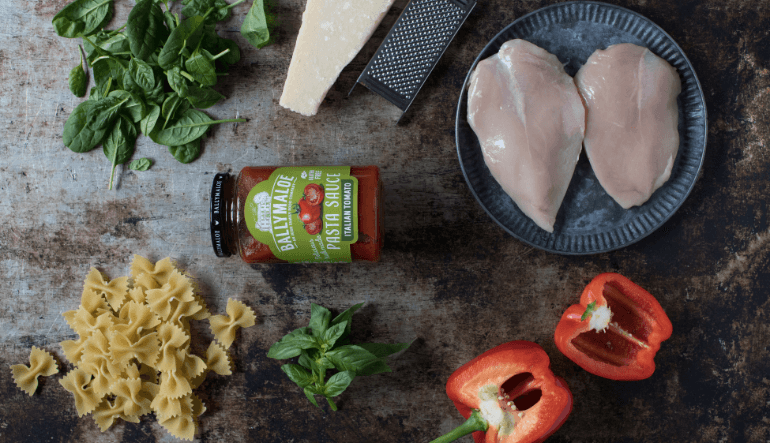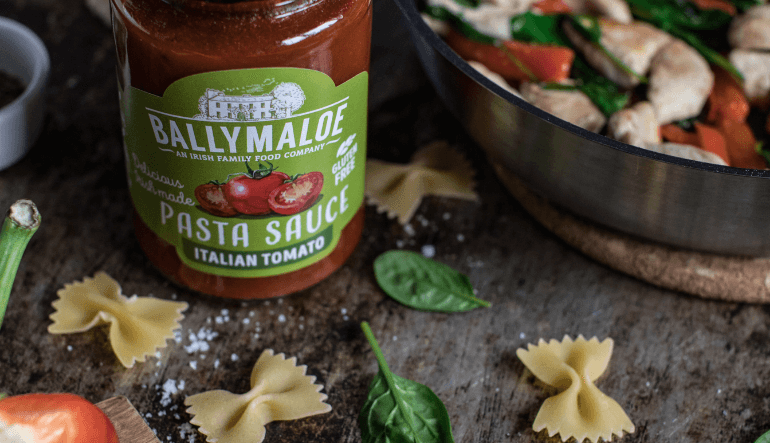 Cooking Time:

30 minutes

Serves:

4

Allergens:

Wheat, dairy
Description
This simple supper is ready in no time and is guaranteed to be a winner for all age groups. Farfalle pasta is commonly known as bow-tie or butterfly pasta and this specific shape is great for scooping up sauce. Serve with a big green salad and mouth-wateringly melty garlic bread and you have a real treat on your hands (and on your plates!)
Ingredients
350g farfalle pasta
2 free-range chicken breasts / leftover roast chicken (360g) (cut into 2cm x 3cm cubes)
1 red pepper (de-seeded & sliced)
Ballymaloe Italian Tomato Pasta Sauce (400g)
1 tbsp olive oil
50g Parmesan (grated)
10 basil leaves (freshly-torn)
Sea salt & freshly-cracked black pepper
Method
Add your olive oil to a large, low-sided frying pan on a medium heat, then fry off the chicken pieces & red pepper for approximately 4 minutes or until the chicken is cooked through and the peppers have softened.
Season with a generous sprinkling of sea salt and freshly cracked black pepper.
Add the full jar of Ballymaloe Italian Tomato Pasta Sauce to the pan, then pour a little water into the (almost) empty jar. Replace the lid, shake well and then add the dislodged remaining sauce to the pan.
Add in your freshly torn basil leaves, then bring to a boil and simmer gently for 5 minutes.
While simmering, bring a large saucepan of water to the boil (approximately 8 pints). Once boiling, add in 1½ tablespoons of salt, then bring back to a rapid boil and pop in the farfalle pasta. Pop on the lid, then bring back to a rapid boil before turning down the heat to a vigorous simmer.
Continue to cook for 4 minutes, then turn off the heat and leave the lid on for another 4 minutes. Test your pasta to ensure it is al dente (that it has a little bit of bite to it).
Strain the pasta, leaving a pint of cooking water in the pan with it.
Once the chicken and sauce are fully cooked, add to the pasta and stir.
Taste & correct the seasoning if necessary, with a pinch of sea salt and freshly-cracked black pepper.
10. Pop your pan back on the heat to ensure it is piping hot and serve in warmed bowls, with some more freshly-torn basic leaves and freshly-grated Parmesan on top.