Tagliatelle Meatballs with Ballymaloe Bolognese Sauce
Image Slide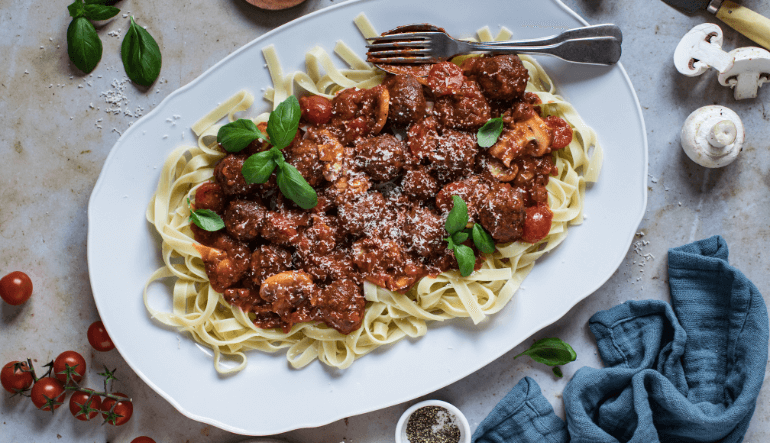 Image Slide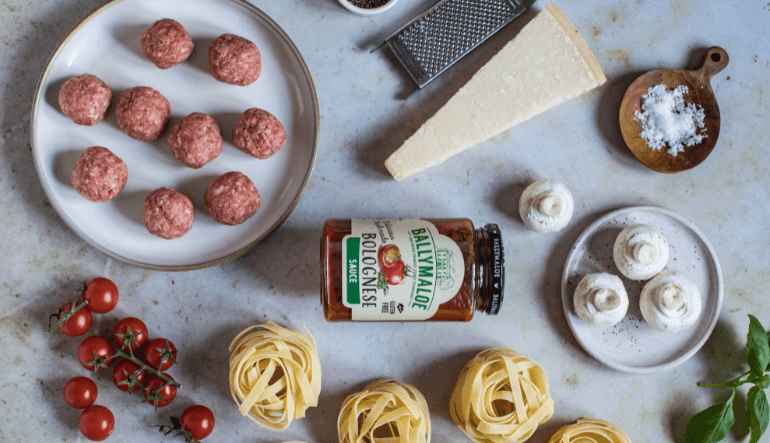 Image Slide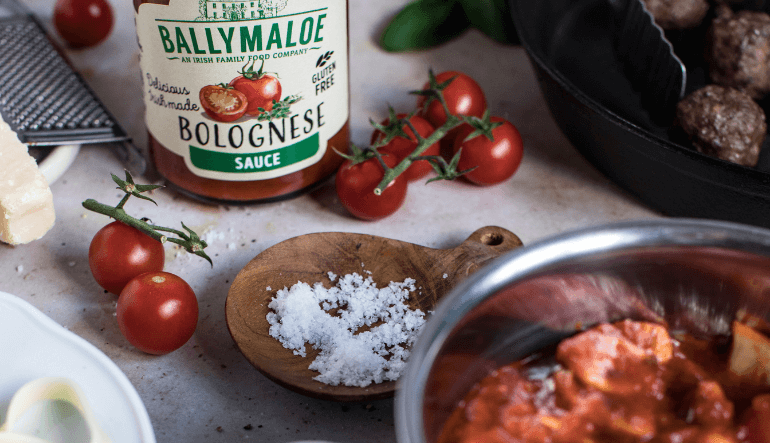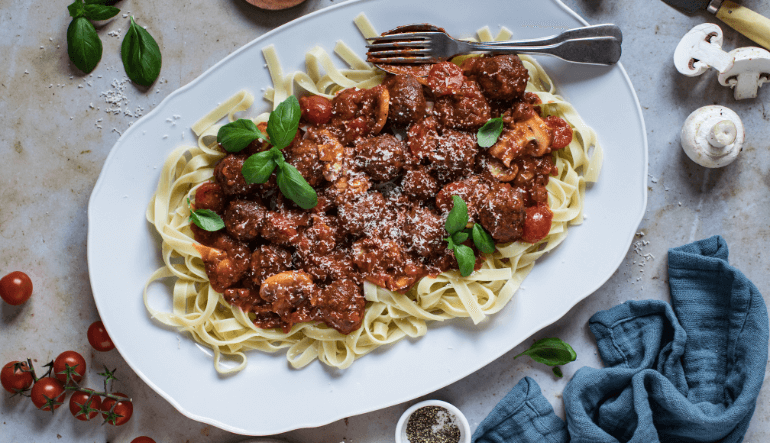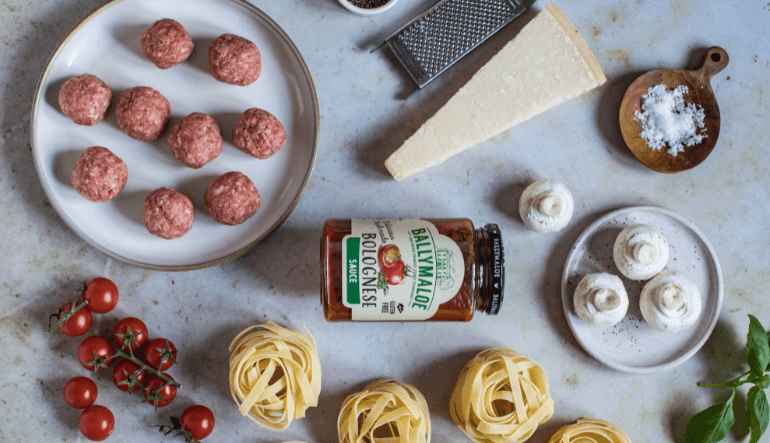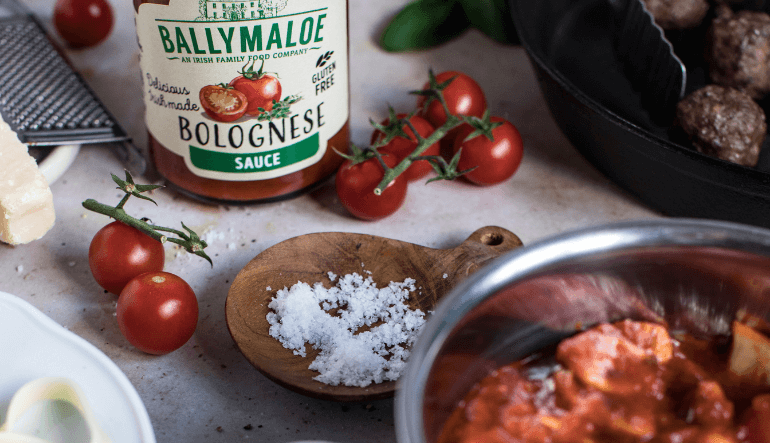 Cooking Time:

30 minutes

Serves:

4

Allergens:

Wheat, dairy
Description
Let this dish become a weekly tradition – trust us, you won't regret it! Compliment your meatballs with a simple green salad, crunchy garlic bread and extra shaved Parmesan. While we're making these meatballs with minced beef, don't be afraid to try other fatty meats like lamb or pork and, for vegetarians, a blend of mushrooms & chickpeas for meat-free meatballs works well with this dish.
Ingredients
Ballymaloe Bolognese Sauce (400g jar)
300g tagliatelle
Handful of cherry tomatoes
120g mushrooms
2 tbsp Parmesan (freshly grated)
For your Meatballs:
480g minced beef
3 cloves of crushed garlic
2 tbsp parsley (freshly-chopped)
50g Parmesan (freshly grated)
40g breadcrumbs
1 free-range egg
Salt & pepper
Basil leaves (freshly-torn) (optional)
Dietary Suitability
Contains wheat
Contains Dairy
Method
In a bowl, mix together all of the ingredients for the meatballs, adding a generous pinch of salt & pepper. Don't forget to add the egg, as this binds the mixture together.
Fry off a small piece to taste and adjust the seasoning if necessary by adding more salt & pepper.
Once you are happy with the seasoning, begin to shape your meatballs (they should be around the size of walnuts).
In the same frying pan, heat another drizzle of olive oil and add in the sliced mushrooms and cherry tomatoes. Season with salt & pepper and cook fully.
Heat a frying pan and cook the meatballs in batches in a little olive oil. Make sure the meatballs are brown on the outside and cooked through. You can keep them warm in a low oven while you cook the spaghetti if necessary.
Bring 8 pints of water to the boil in a large saucepan and add 1½ tablespoons of salt and return to the boil. Cook the spaghetti for 2 minutes with the lid on. Turn off the heat and allow the spaghetti to remain in the water for 4 minutes or until al dente (with a little bite).
When ready, strain off the water - but always keep some back. The pasta cooking water is great to loosen cooked pasta and prevent it from sticking as it sits and also to enrich a sauce.
Heat your Ballymaloe Bolognese Sauce in a saucepan. Use some pasta cooking liquid to loosen any remaining sauce from the jar. Add in the cooked, sliced mushrooms. Once the sauce is bubbling, add in the meatballs.
Taste and correct seasoning if necessary, with a pinch of sea salt & freshly-cracked black pepper.
To serve, place the freshly-cooked spaghetti in a large warm serving bowl and top with the saucy meatballs, then finally sprinkle over grated Parmesan and freshly-torn basil leaves.