Spaghetti Bolognese
Image Slide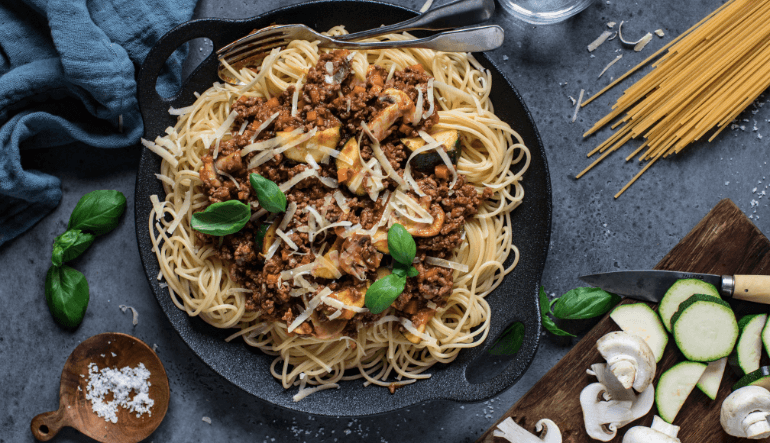 Image Slide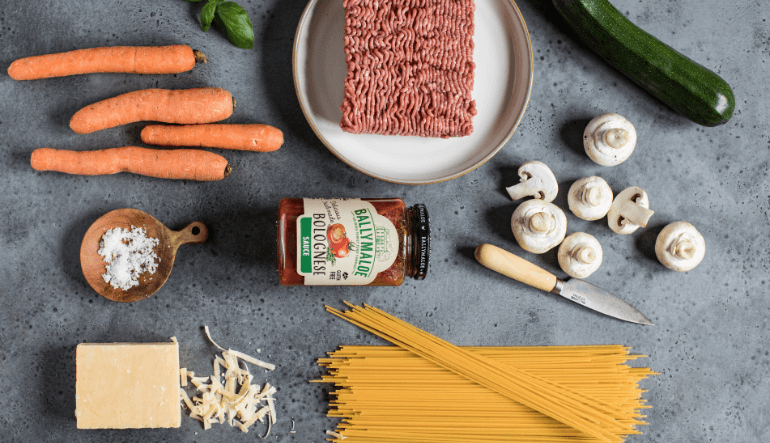 Image Slide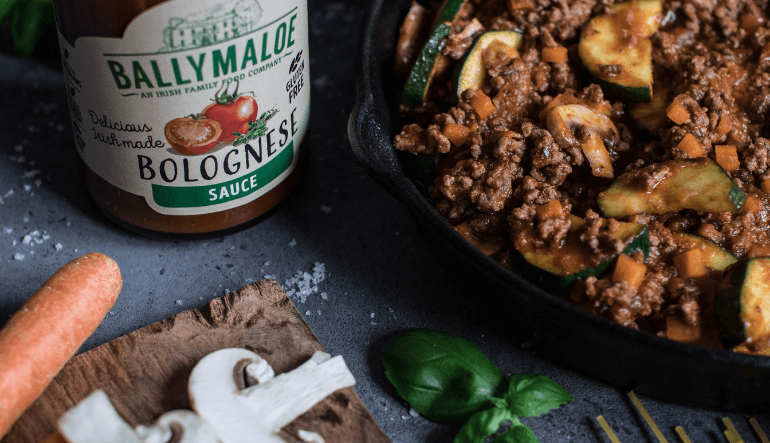 Video
Image Slide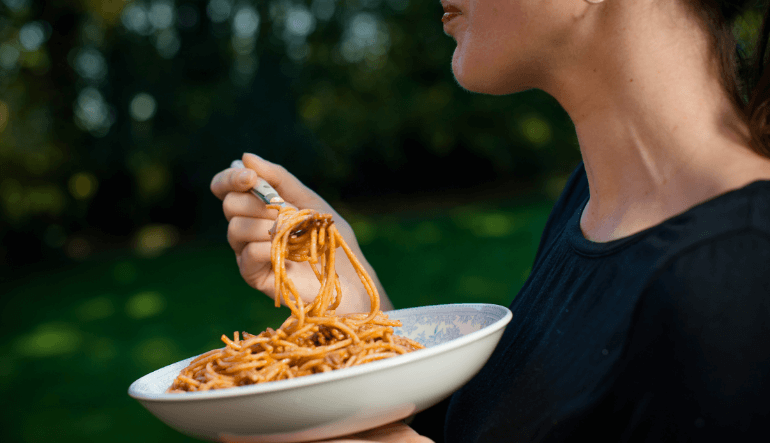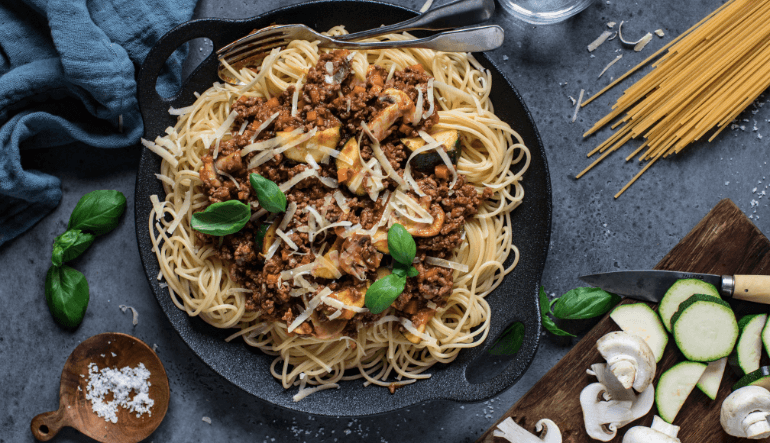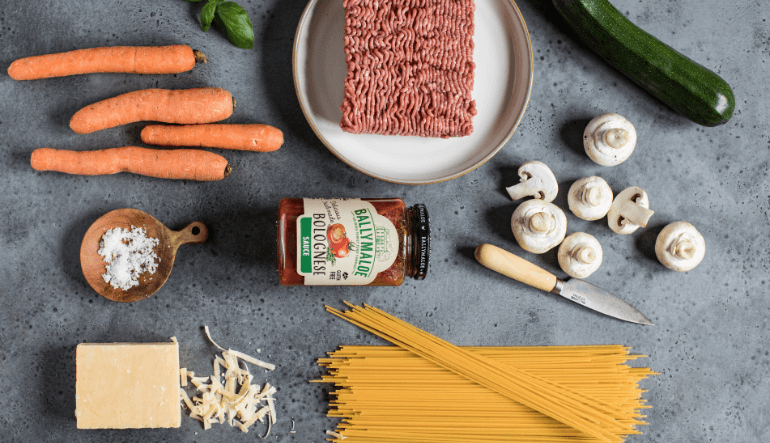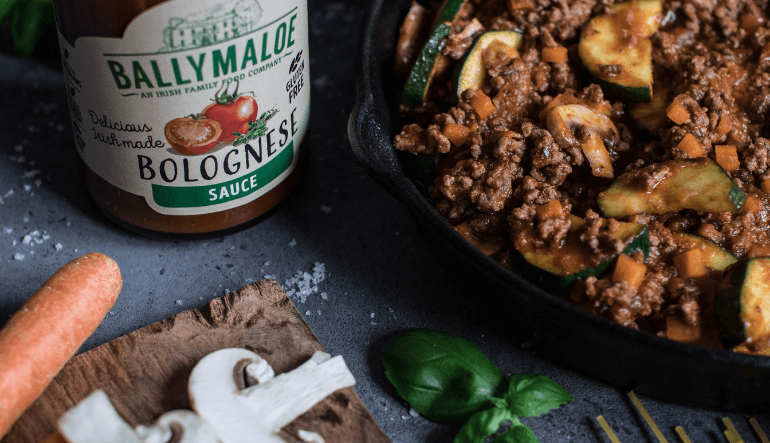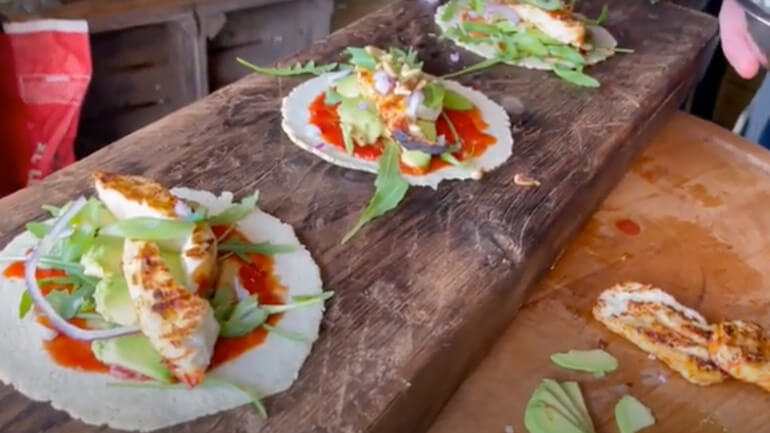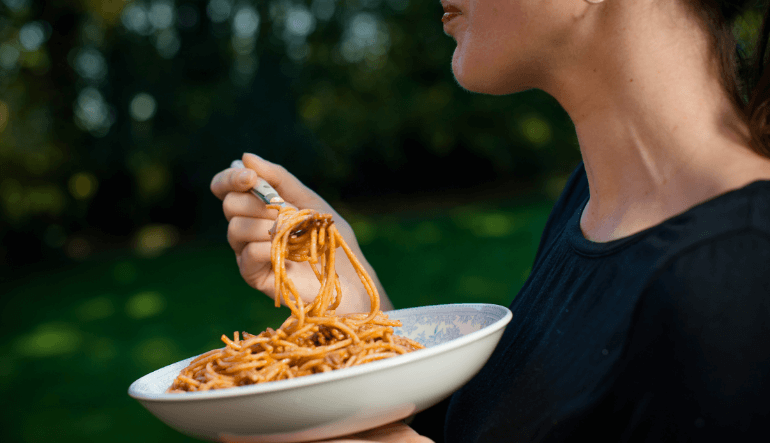 Cooking Time:

10 minutes

Serves:

2

Allergens:

Wheat, egg, dairy
Description
If you are looking for all the taste of a Bolognese in just minutes, you've come to the right place! Ballymaloe Bolognese Sauce uses only 100% natural ingredients and it's packed full of ripe tomatoes, herbs and spices. All of the slow cooking and blending of flavours has been done for you, so the only thing to add is the mince. You'll get the taste of Italy in mere minutes. 
Ingredients
430g beef mince
Ballymaloe Bolognese Sauce (400g jar)
300g spaghetti
1 carrot (peeled & diced into half inches)
120g mushrooms (chopped)
150g courgette (chopped, deseed if large)
2 tbsp olive oil
Parmesan (grated)
Salt & pepper
Method
Bring a large saucepan of water to the boil, then add the salt and bring back to the boil.
Stir in the spaghetti and cook for 4 minutes.
Take from the heat, leave the lid on and allow to sit for a further 4 minutes.

Taste to ensure it is cooked, then drain and set aside.
In a frying pan, heat 1 tablespoon of olive oil and crumble in the beef mince.
Cook off the mince fully and set aside.
In a separate, medium-sized saucepan, heat another tablespoon of olive oil and add in the diced carrot, mushroom and courgette, then cover and sweat. Heat for ten minutes until the vegetables are cooked through.
Add the cooked vegetables to the browned meat, then stir in your Ballymaloe Bolognese Sauce and bring to the boil.
Taste and adjust the seasoning with salt & pepper.
Portion out the spaghetti, then top each with the delicious mince, veggies & sauce and sprinkle with grated Parmesan.