Chorizo Pasta with Ballymaloe Italian Tomato Pasta Sauce
Image Slide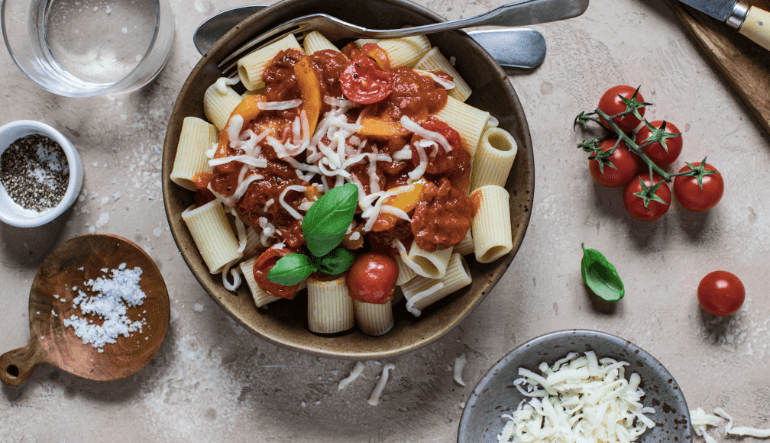 Image Slide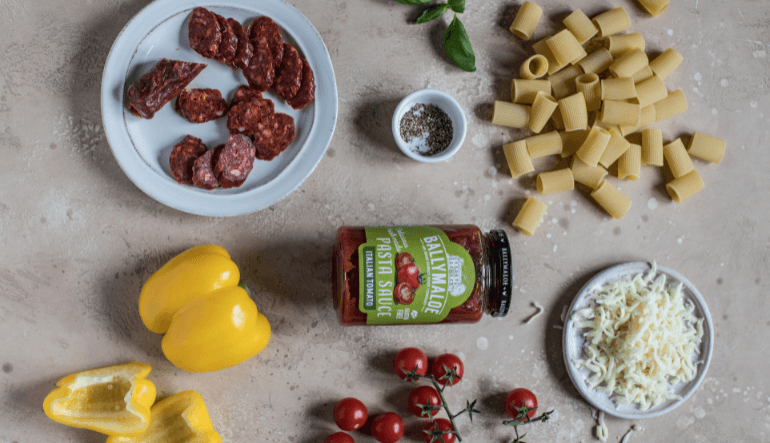 Image Slide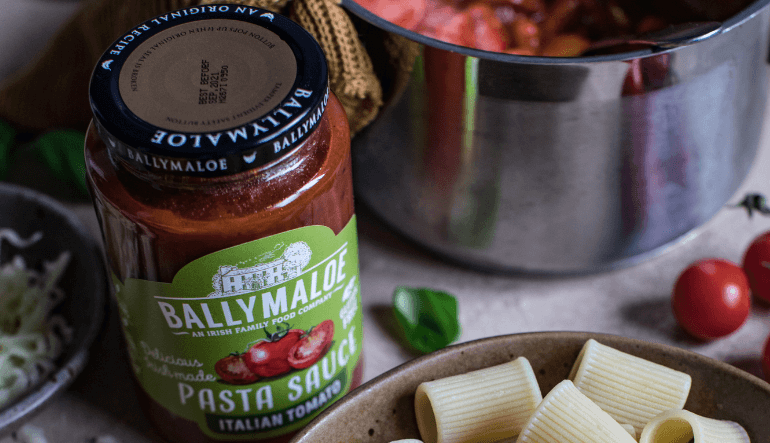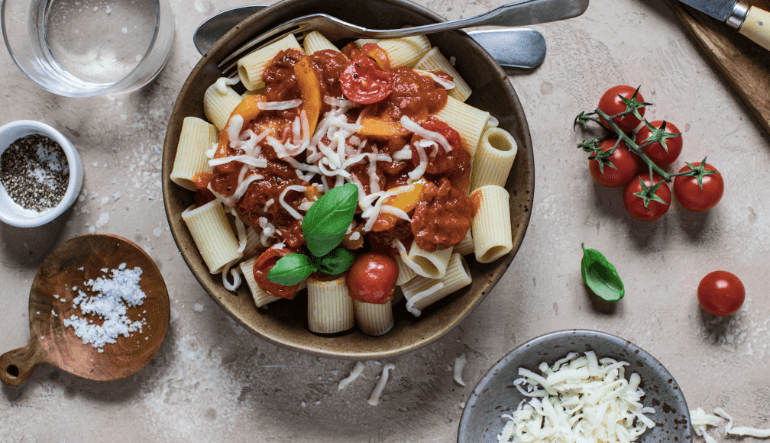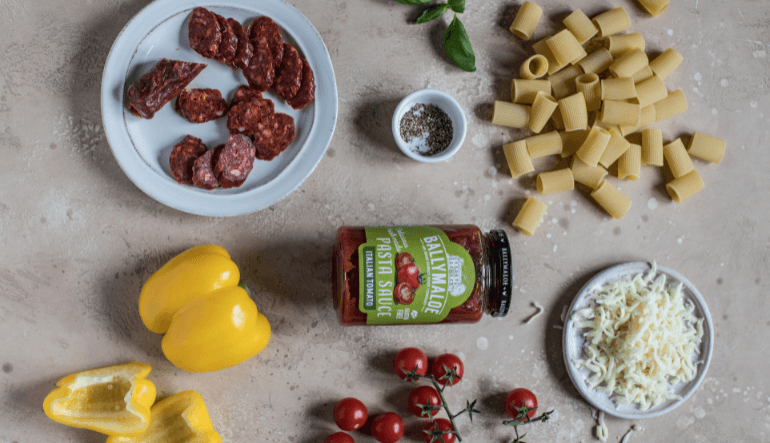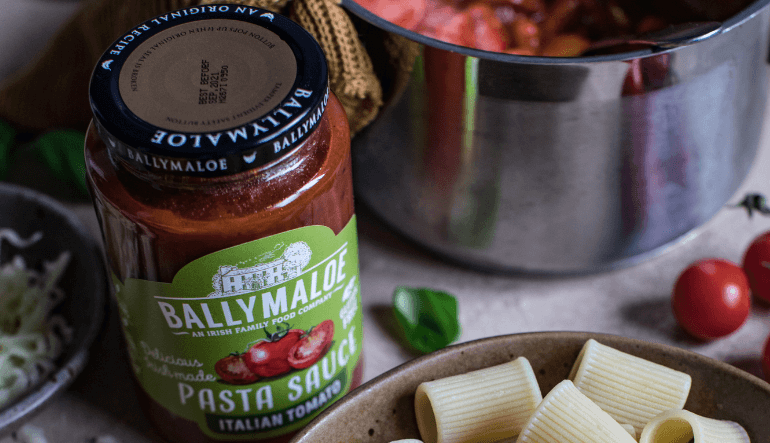 Cooking Time:

25 minutes

Serves:

4

Allergens:

Wheat, dairy
Description
This pasta dish is a wonderful winter warmer, guaranteed to add a little bit of heat as the nights draw in. This chorizo pasta dish has a spicy zing that will win over even the toughest crowd!
Ingredients
350g rigatoni pasta
100g diced chorizo (with skin removed)
Ballymaloe Italian Tomato Sauce (400g)
1 yellow pepper (de-seeded & sliced)
1 tbsp olive oil
30g Parmesan / Mozzarella (grated)
Basil leaves (freshly-torn)
Salt & pepper
Method
Bring a large saucepan of water to the boil (approximately 8 pints). Once boiling, add in 1½ tablespoons of salt, then bring back to a rapid boil and pop in the rigatoni pasta. Pop on the lid, then bring back to a rapid boil before turning down the heat to a vigorous simmer for 5 minutes. Turn off the heat, keep the lid on, and cook for a further 5 minutes. Always test the pasta to ensure that it is al dente.
Drain your pasta, but keep one large cup of the cooking liquid.
Gently heat a frying pan, then add the olive oil and sliced pepper. Gently fry these for 5 minutes or until softened, but not coloured.
Add in the chorizo, heating it through but not colouring it.
Add in the full jar of Ballymaloe Italian Tomato Pasta Sauce and use your cup of retained cooking liquid to loosen any sauce left in the jar. Add any dislodged sauce and the cooking liquid to your frying pan. Simmer for 3 minutes, then taste.
Adjust the seasoning if necessary, by adding a pinch of salt & pepper.
In the pasta cooking pot, combine the pasta with the sauce, stir and taste, then serve in warmed bowls topped with grated Mozzarella or Parmesan, and freshly-torn basil.