Grilled Chicken, Parmesan, Rocket & Ballymaloe Pepper Relish Wrap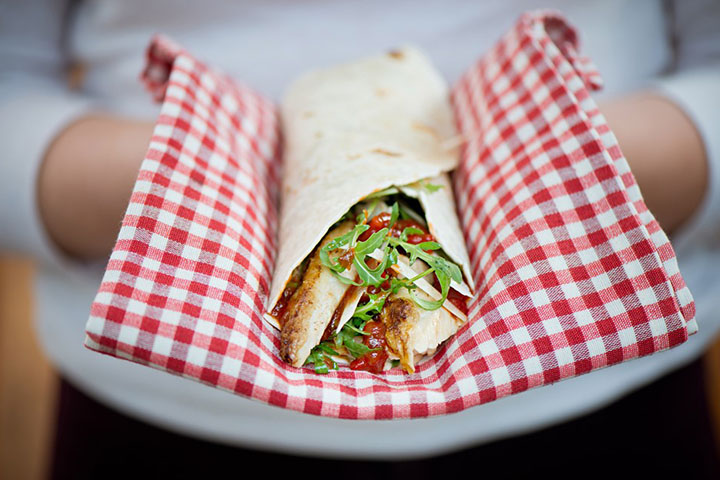 Cooking Time:

8 minutes

Serves:

2

Allergens:

Wheat, egg, mustard
Description
When it comes to a tasty, filling and moreish lunch, we've got things all wrapped up, courtesy of our grilled chicken, cheese & rocket wrap with Ballymaloe Pepper Relish. Our pepper relish is bursting with tomato richness, with a subtle hint of jalapeño heat. Those who want things hotter still… try Ballymaloe Fiery Relish to turn the temperature way up (but feel free to add some Ballymaloe Mayo to tone things down a bit!)
Ingredients
2 wraps (plain or wholemeal)
1 chicken breast (cooked & sliced)
2 handfuls rocket leaves
Grated Parmesan
2 tbsp Ballymaloe Pepper Relish / Ballymaloe Fiery Relish
2 tbsp Ballymaloe Mayo
Method
Heat a non-stick frying pan and put one wrap at a time flat onto it to heat through for 30 seconds a side. Remove from the pan and lay on a chopping board.
Spread with Ballymaloe Pepper Relish or Fiery Relish and a little Ballymaloe Mayo.
Top with lots of fresh rocket, chicken slices and fresh Parmesan shavings.
Roll up the wrap, cut on the diagonal and serve immediately.