Bacon & Poached Eggs on Sourdough Toast, with Ballymaloe Relish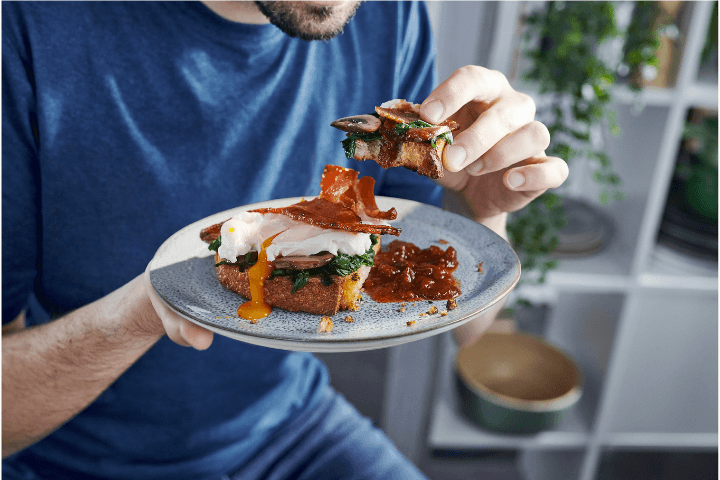 Video
Sourdough Original Relish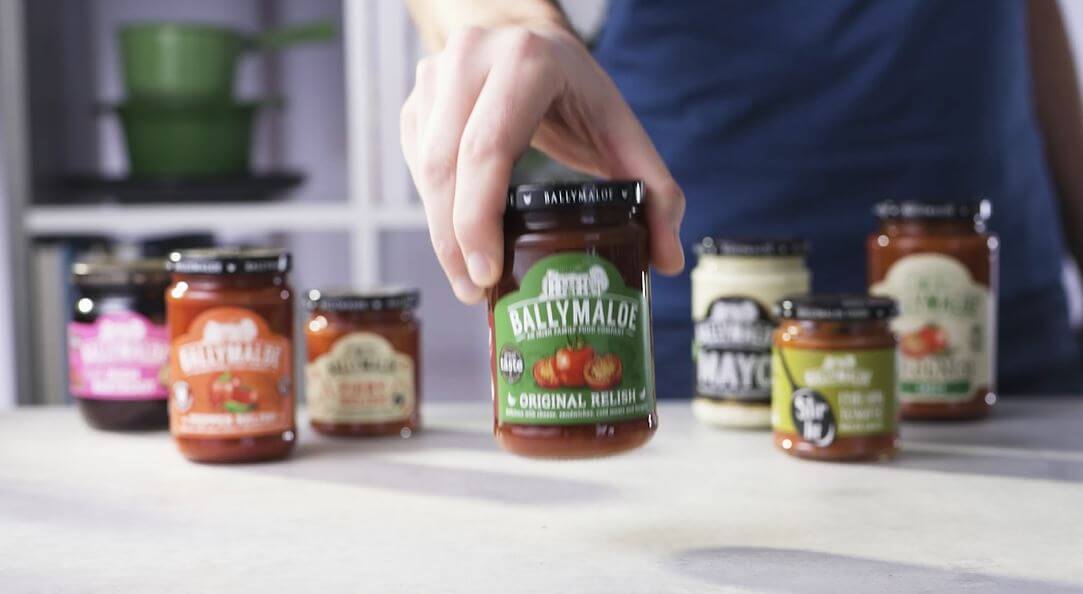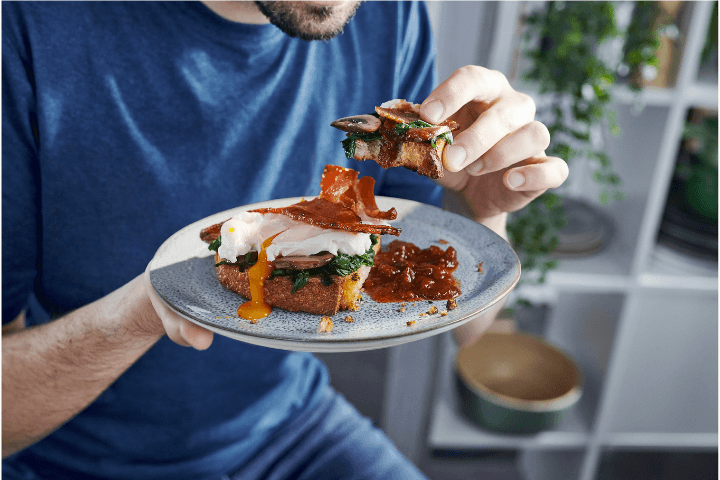 Cooking Time:

20 minutes

Serves:

2

Allergens:

Wheat, egg
Description
Wake up to a breakfast worth relishing with this simple and tasty recipe. Crunchy sourdough toast, gooey poached eggs, and crunchy bacon all come together for the perfect start to the day – made even more magical with a dollop of Ballymaloe Relish.
Ingredients
2 slices sourdough bread (thickly-sliced)
2 free-range eggs
200g mushrooms (sliced)
150g spinach leaves (seasoned with nutmeg - optional)
4/6 bacon rashers
Butter
Sea salt & cracked black pepper
Ballymaloe Relish
Method
Cook the bacon in a sizzling frying pan until crispy on both sides, then set aside on some kitchen paper.
Slice the mushrooms and cook in the same pan with a drop of oil and a sprinkle of sea salt and freshly-cracked black pepper. Stir until fully cooked through and golden-brown.
Wash the spinach leaves and, using the residual water, immediately cook in a pan until slightly wilted. Season with salt & pepper and a little pinch of nutmeg (optional).
Bring a medium-sized saucepan of water to a rolling boil. Add a generous pinch of salt. Crack each egg into a small glass. Once the water is boiling again, stir gently to create a swirl effect and immediately sit the glass rim on the swirling water, gently releasing the eggs into the water. Cook until the whites of the egg are firm, and the yolk is soft. Drain on kitchen paper.
Toast the sourdough bread and butter generously.
Top your toasted sourdough with a layer of warm, wilted spinach leaves, fried mushrooms, poached egg, crispy bacon and serve with a generous dollop of Ballymaloe Relish on the side - or on top - the choice is yours!