Chicken & Avocado on Sourdough with Ballymaloe Relish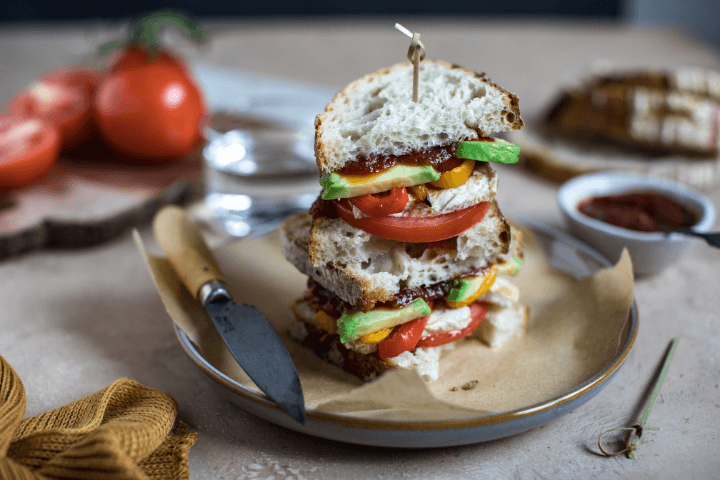 Cooking Time:

10 minutes

Serves:

1

Allergens:

Gluten, mustard seeds
Description
This chicken & avocado sandwich has everything you require to brighten up your day! Tasty, full of goodness and, thanks to our relish, very moreish – it's the perfect way to start your day or treat yourself at lunchtime.
Ingredients
2 slices sourdough bread
Butter
1 grilled chicken breast (sliced)
1 tomato (sliced)
1 avocado (sliced and seasoned with salt & pepper)
Roast pepper slices
2 tbsp Ballymaloe Relish
Dietary Suitability
Contains Gluten
Contains Mustard Seeds
Not suitable for vegetarians
Method
Butter both sides of the sourdough then slather with Ballymaloe Relish.
Top the base layer with your tomatoes, then add sliced chicken, and top with the roast pepper strips and seasoned avocado slices.
Pop on the lid, cut in half and enjoy every delicious mouthful.